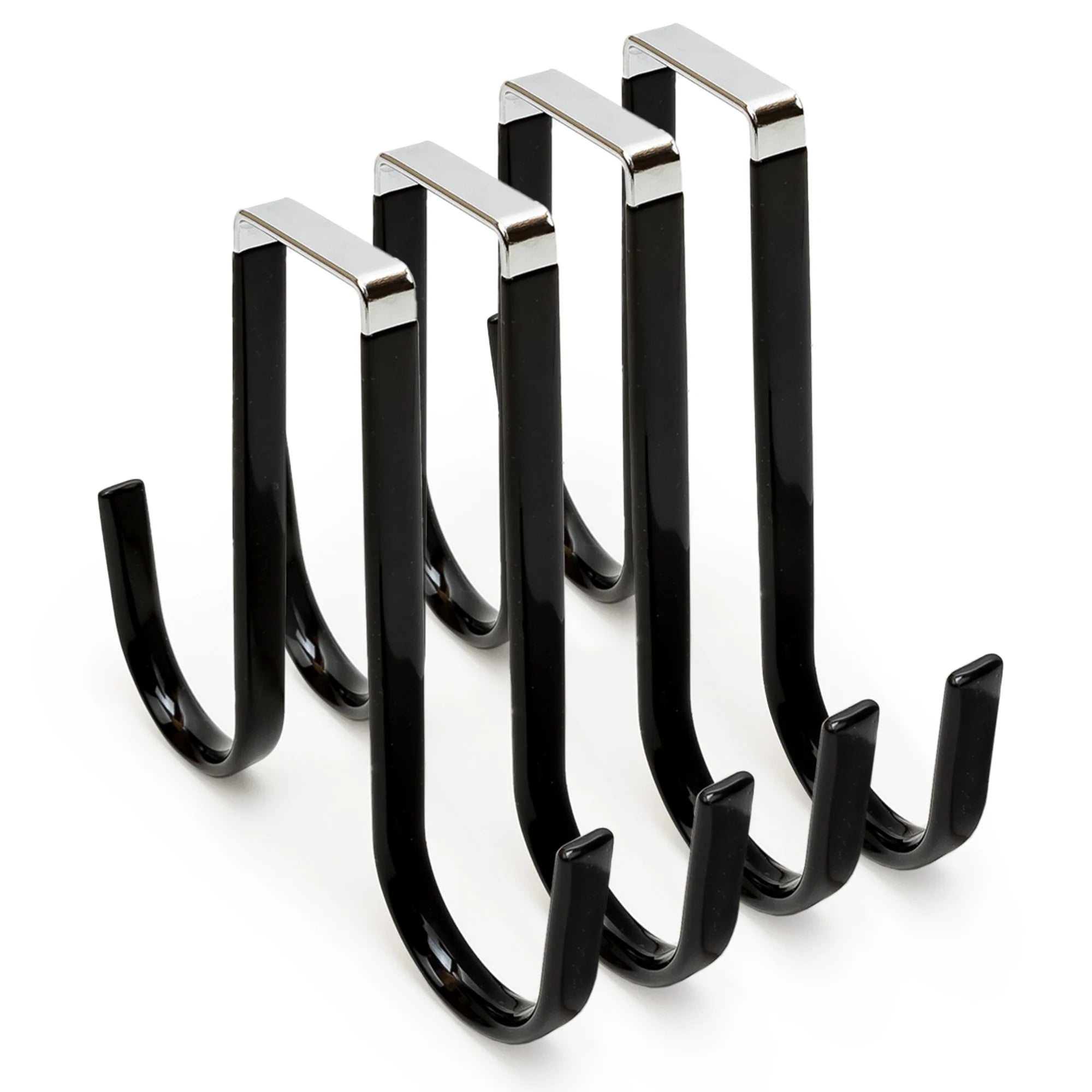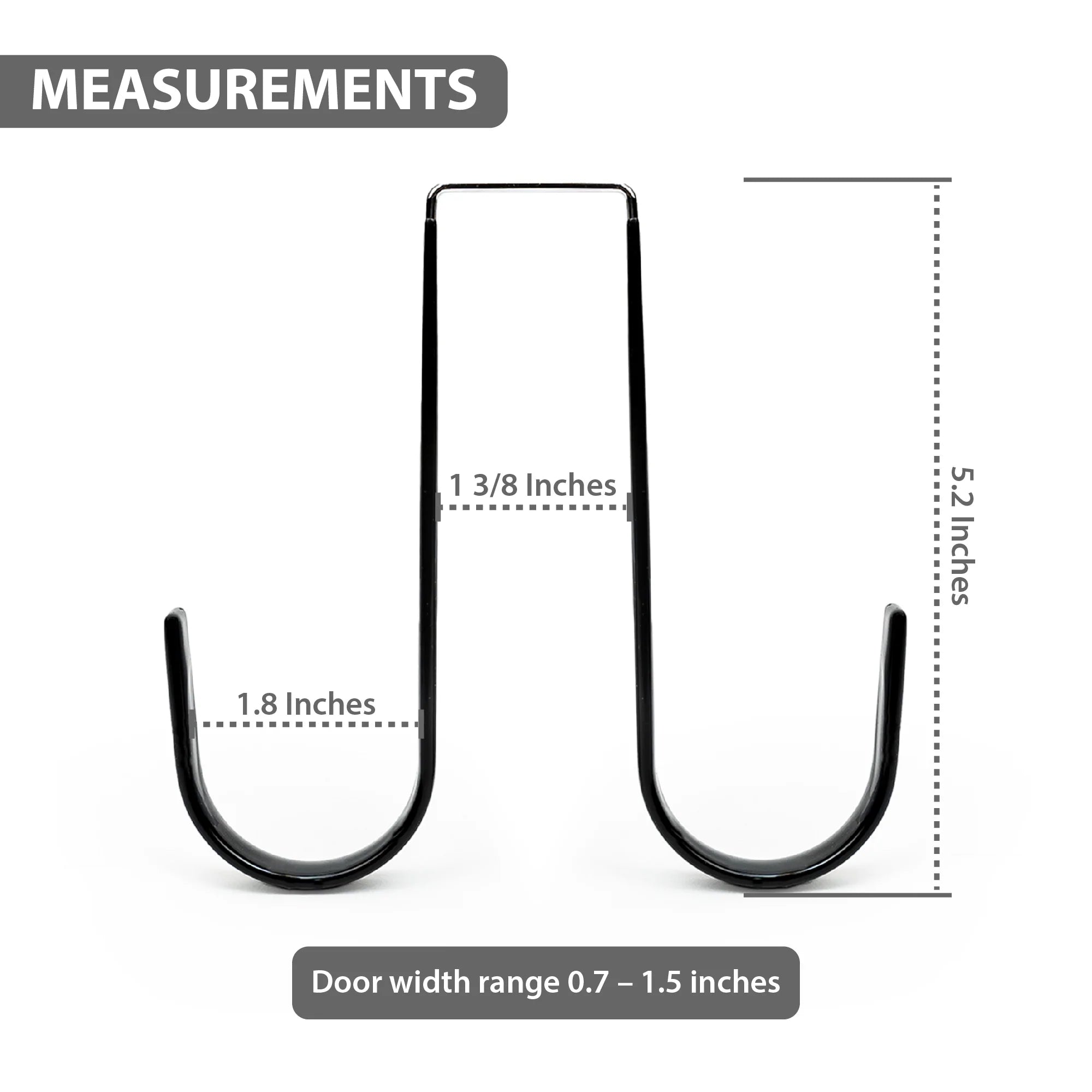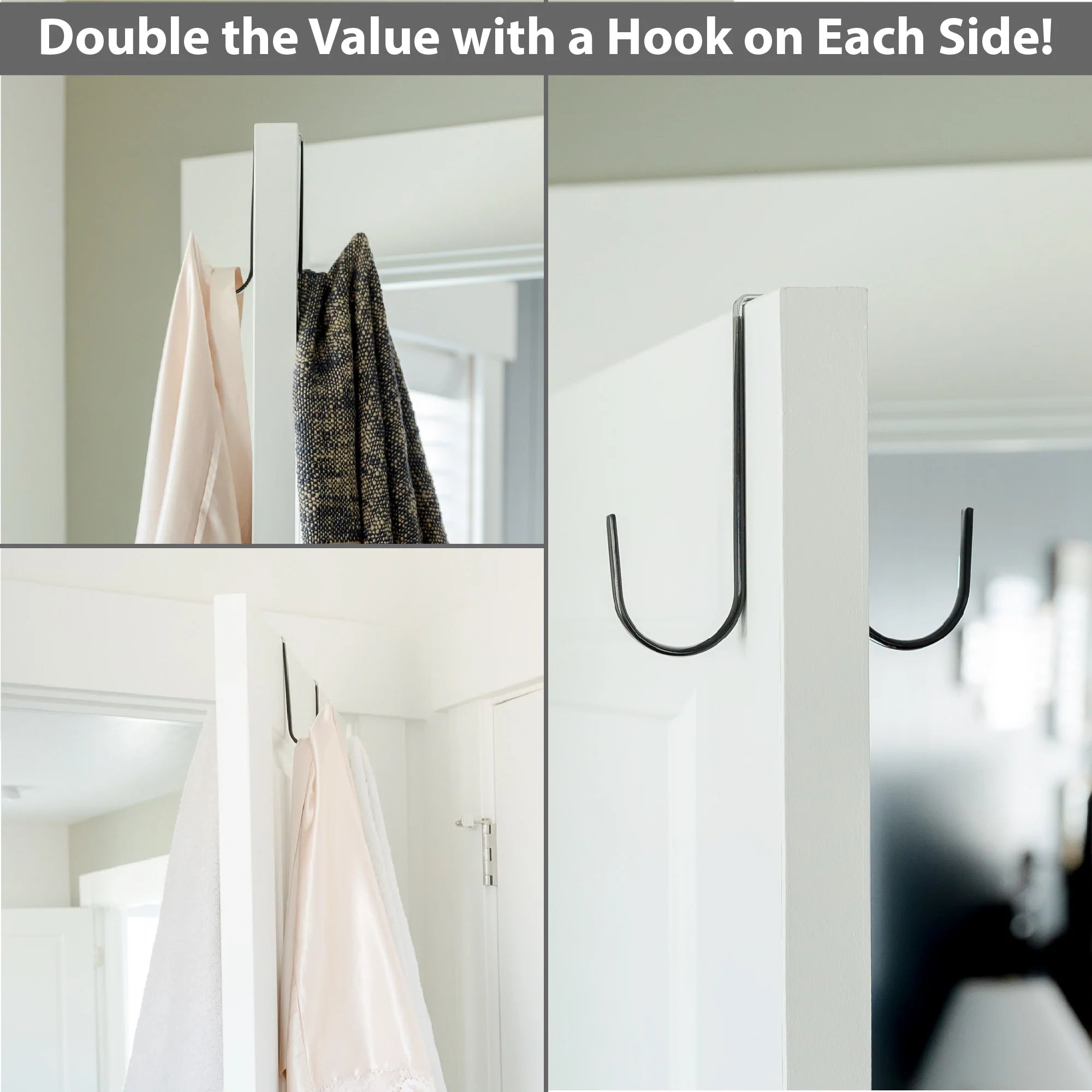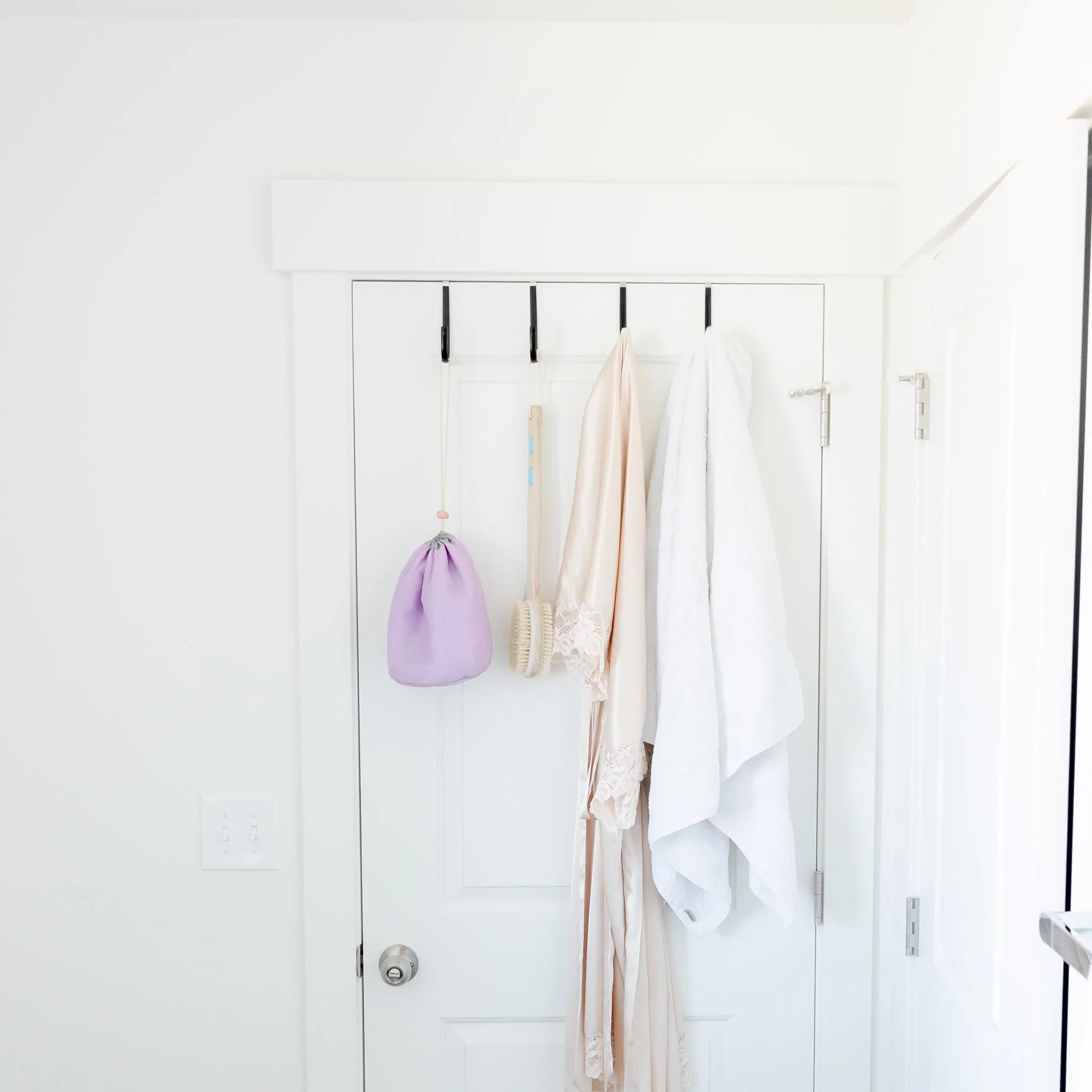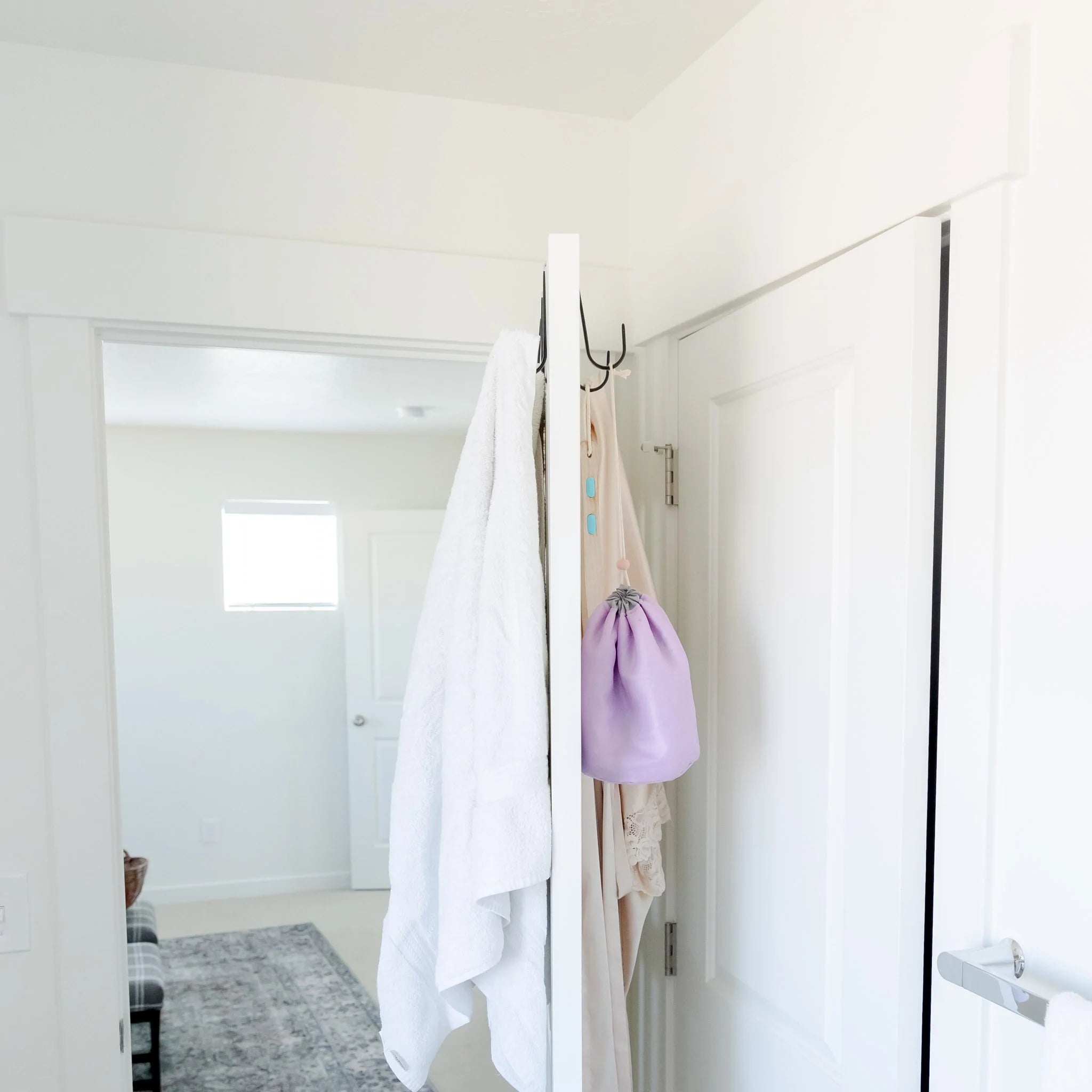 Double Sided Over The Door Hooks
---
Double The Hook! Not only are these Double Door Hooks for hanging towels or clothes, but they're also pretty lucky for the other side of the door, too! Hang a sign, a wreath or another towel! In fact, you can even use them as fence hooks and surprise your neighbor with a spare hook they can use!

Double The Uses! Obviously they make great over the door towel racks for bathroom door and door hangers for clothing but you can also use it as a cubicle mirror door hanger and your colleague can use the other side! Or, pop two hooks side-by-side for over the door ironing board holder!

Love Boho Macrame Hanging Planters? Go ahead and use it as a ceiling plant hook over rafters and you now have hanging planter hooks for that undulating boho effect without having to buy extra hooks! Hang one short planter and one long all on the same over door hook. Double hooks = more creativity.

Pack Inclusions and Specs: Four (4) Double-Sided Over Door Organizer Hooks for hanging Eight different things! Back of Door Hooks are made from Heavy Duty Iron and dipped in polyurethane to protect your door. Will fit standard doors 1.5" or less, with a 3mm head jam or less. Weight Capacity 20lb Total. Go measure your door now and seeing these back of door hooks fit perfect, order with confidence.

Yes, It IS A First Of a Kind! You've never seen this kind of over door hanger before, but lucky you - you found it today at Signature Home, AND with a 3-Year Warranty! So, if you need a little extra storage with double the purpose, then add some Double Door Hooks to your home from Signature Home.