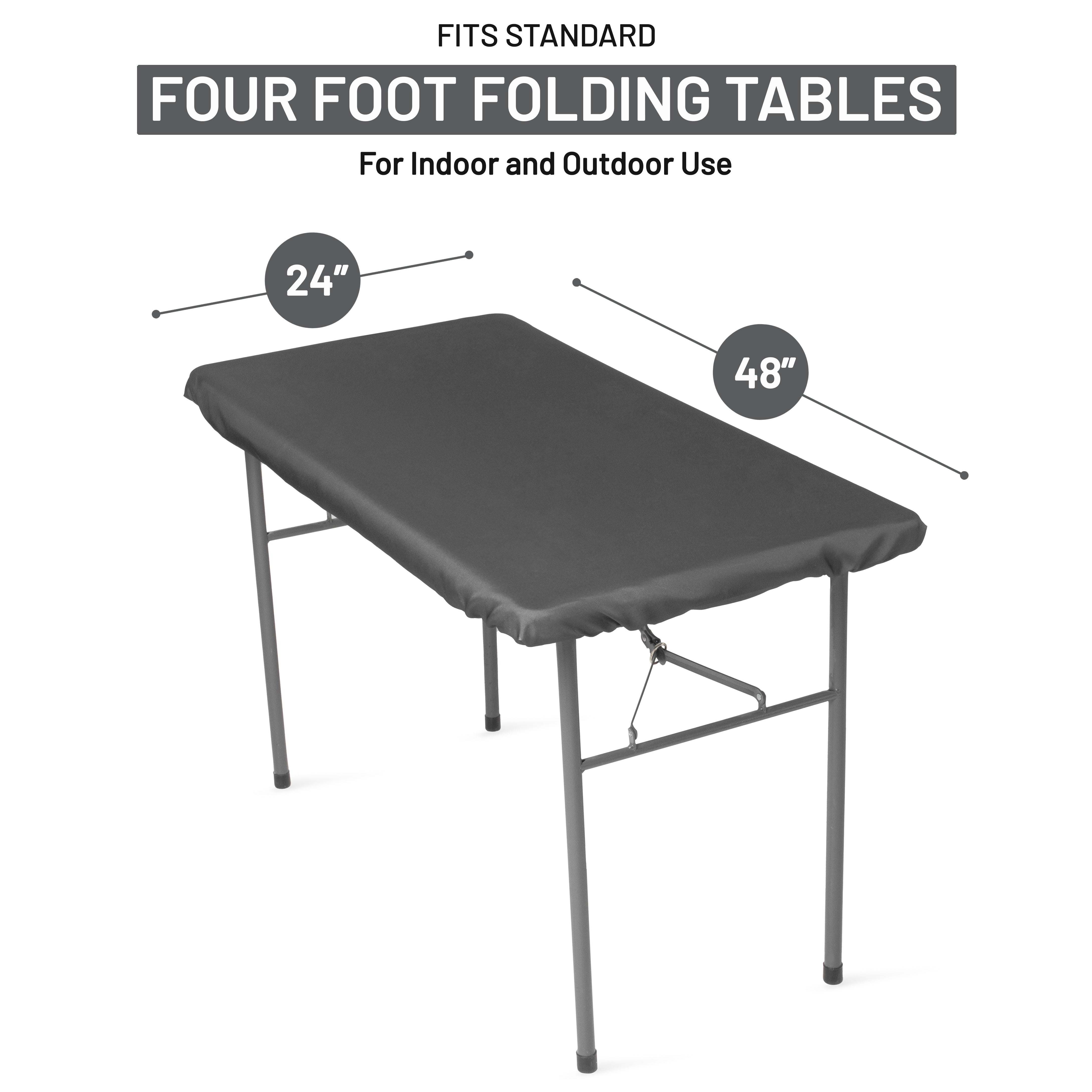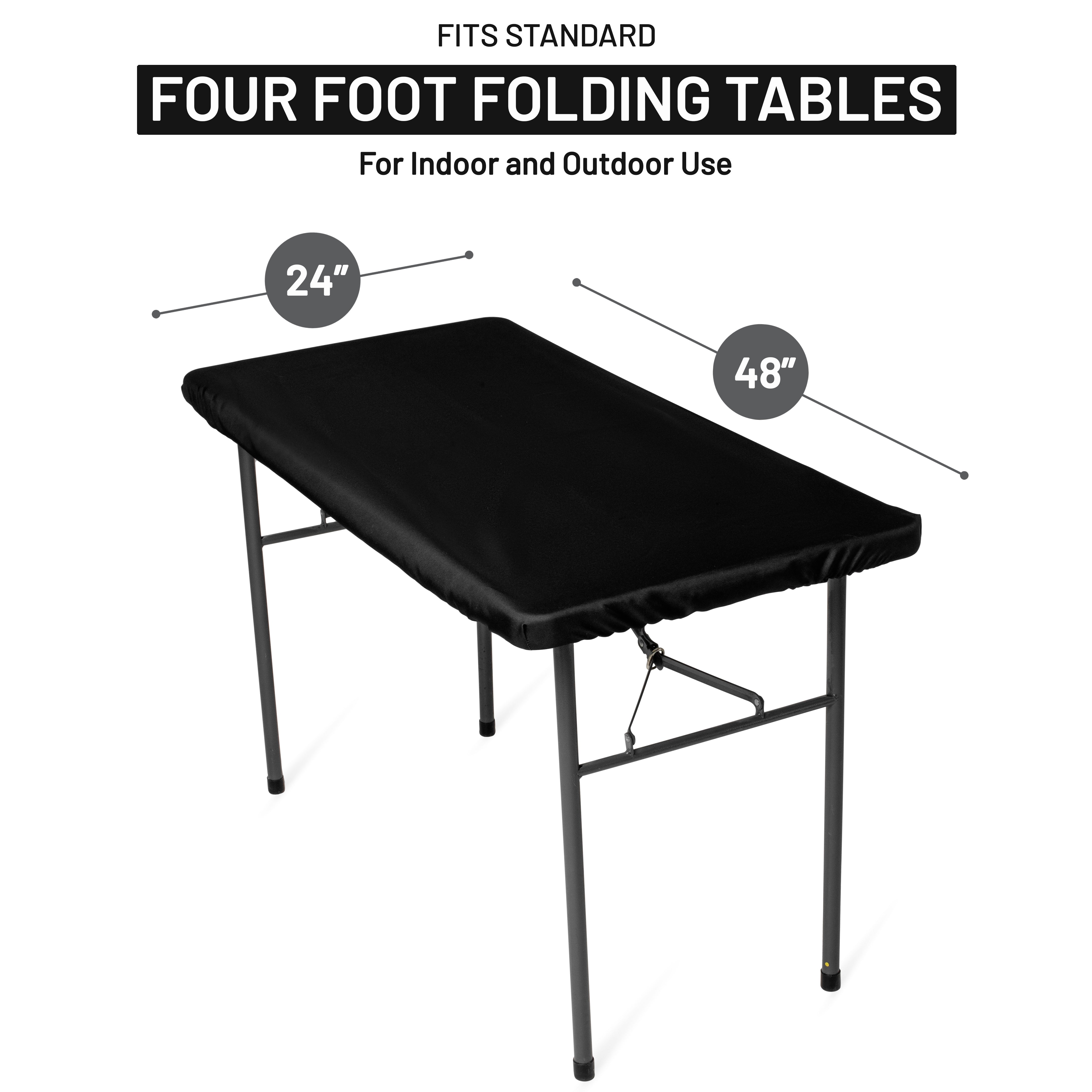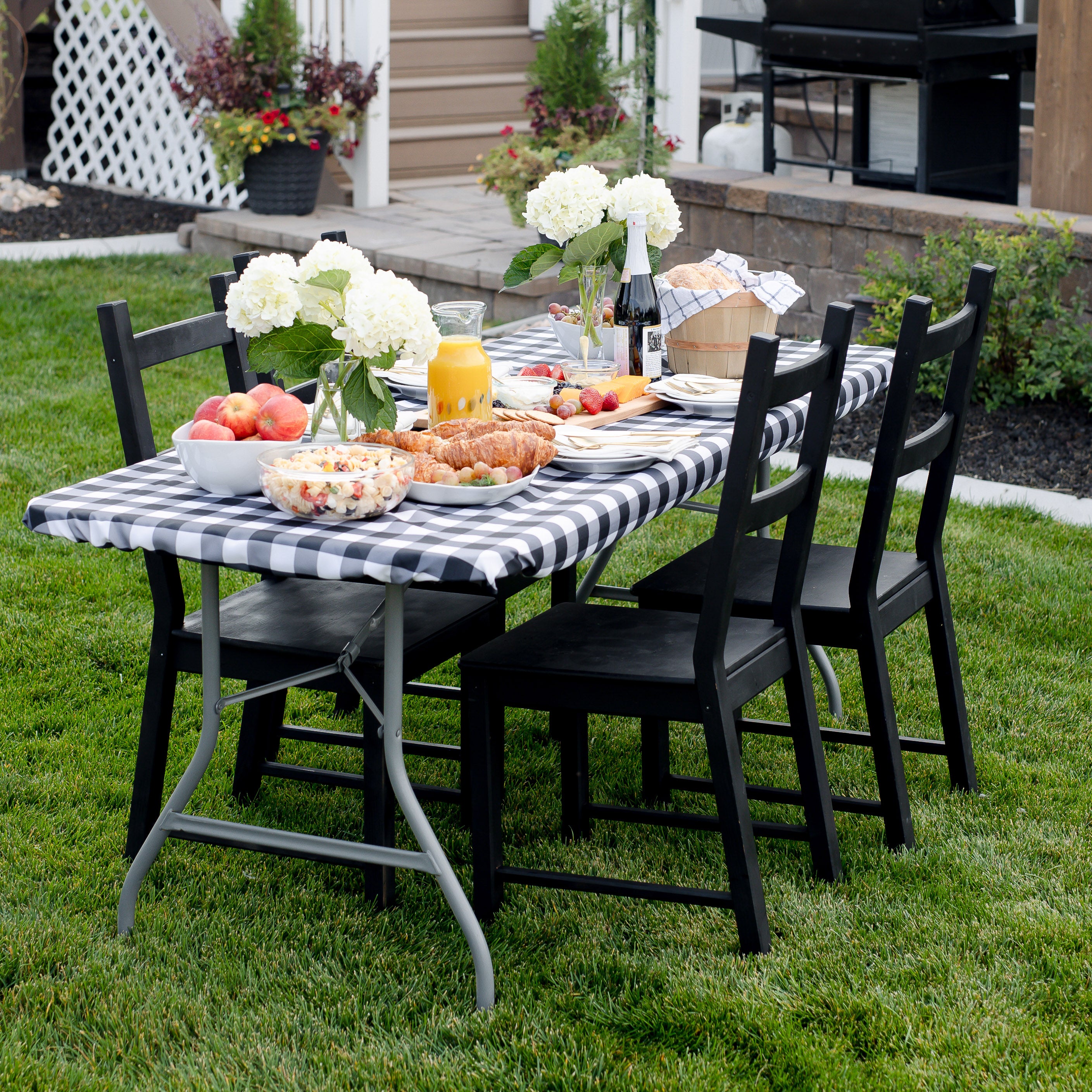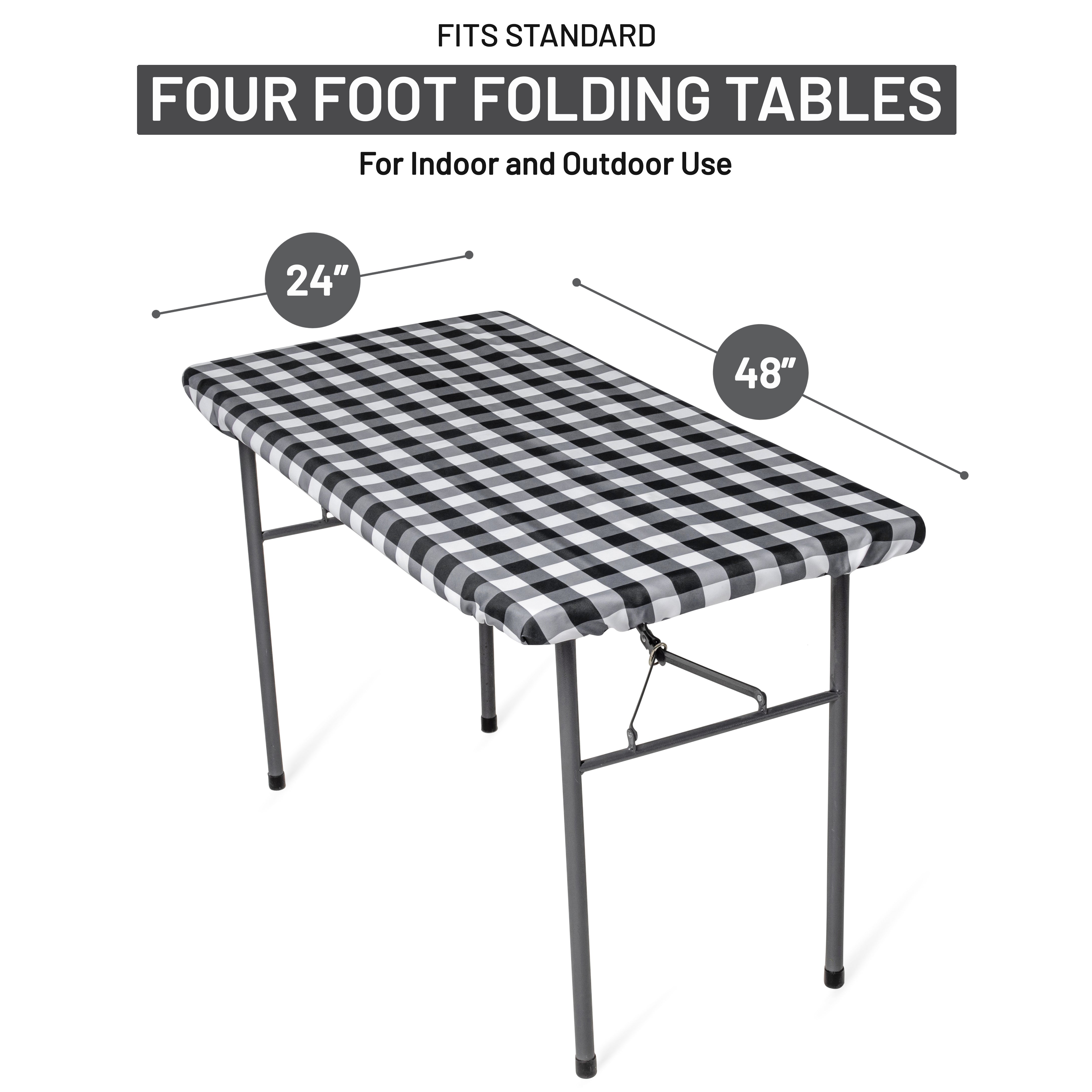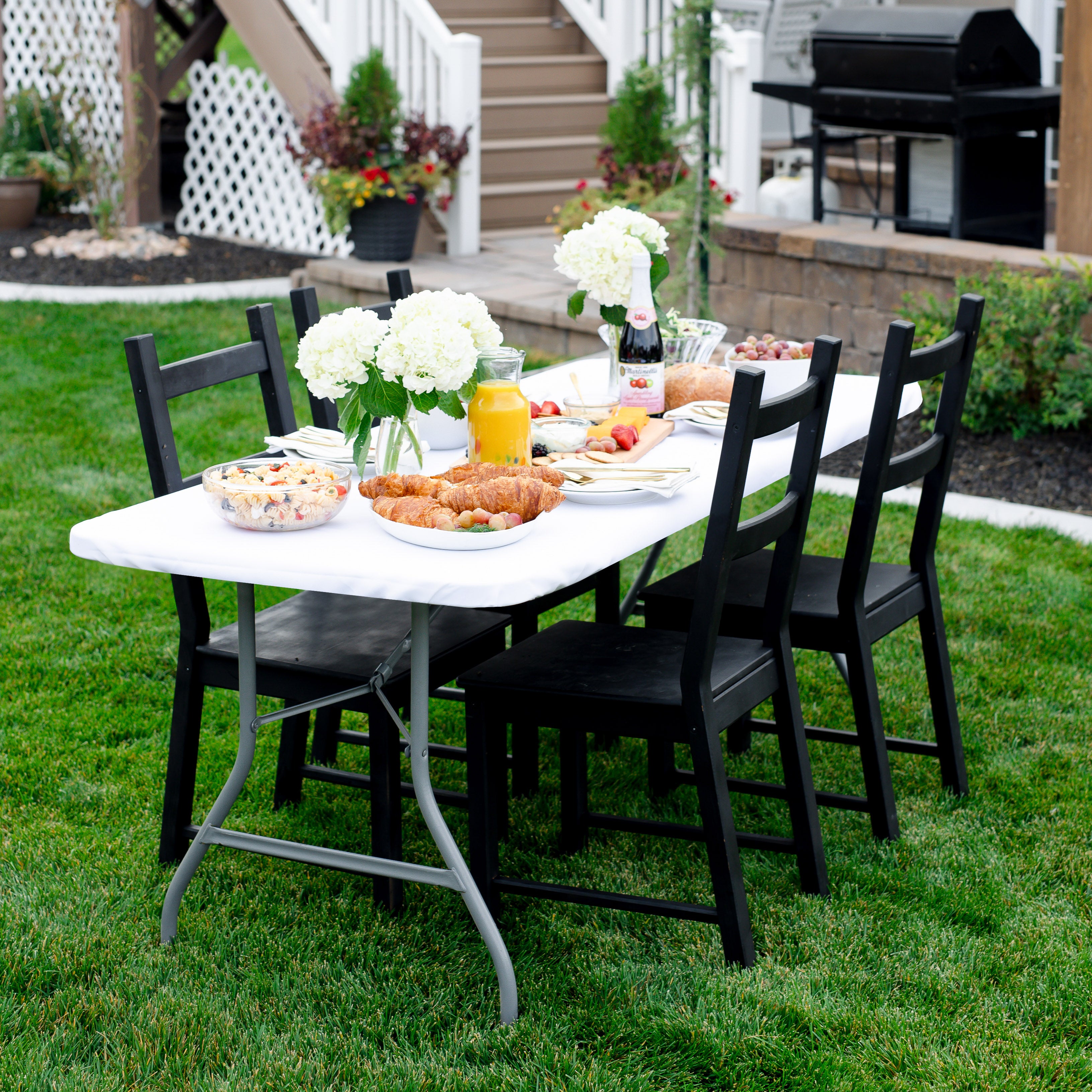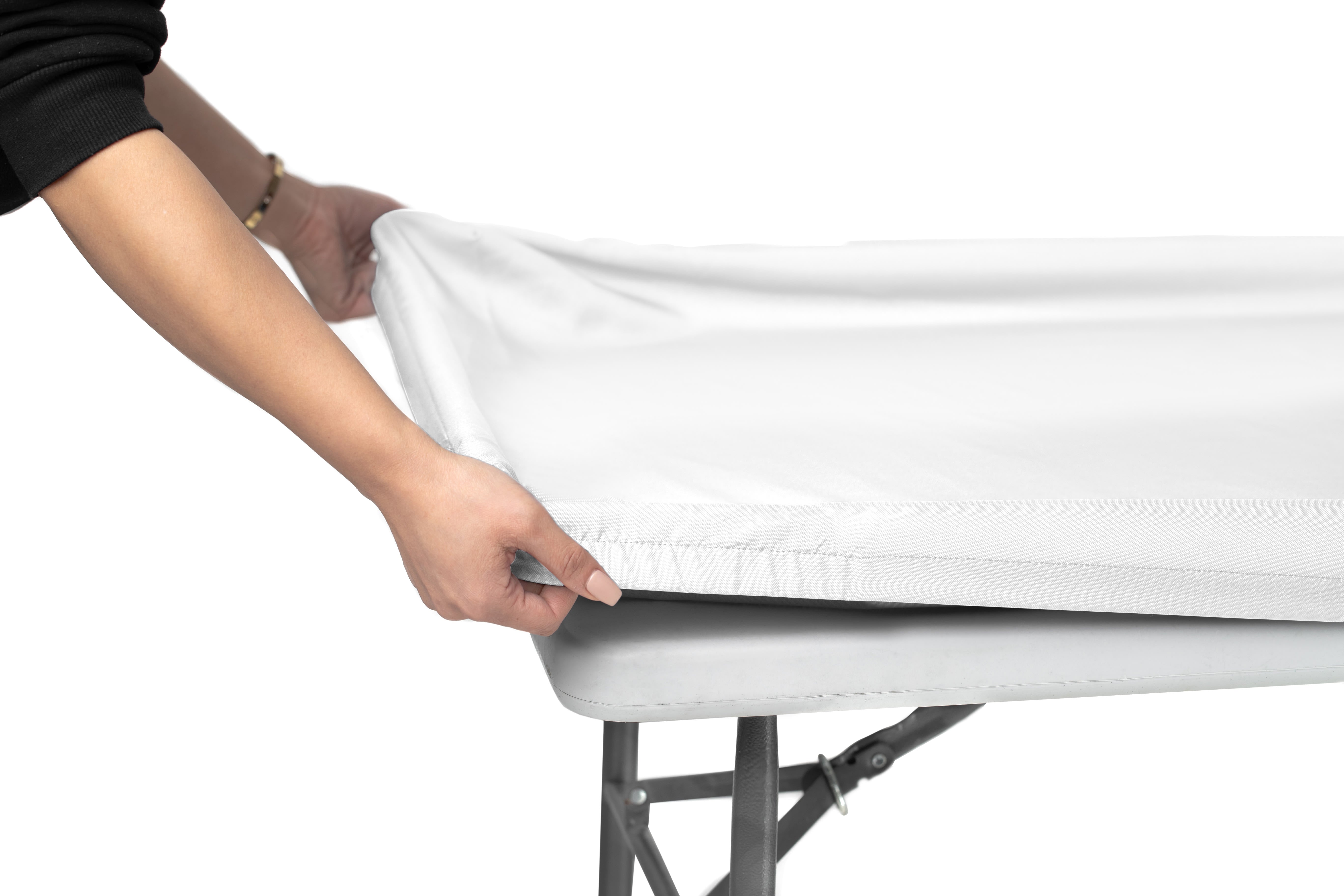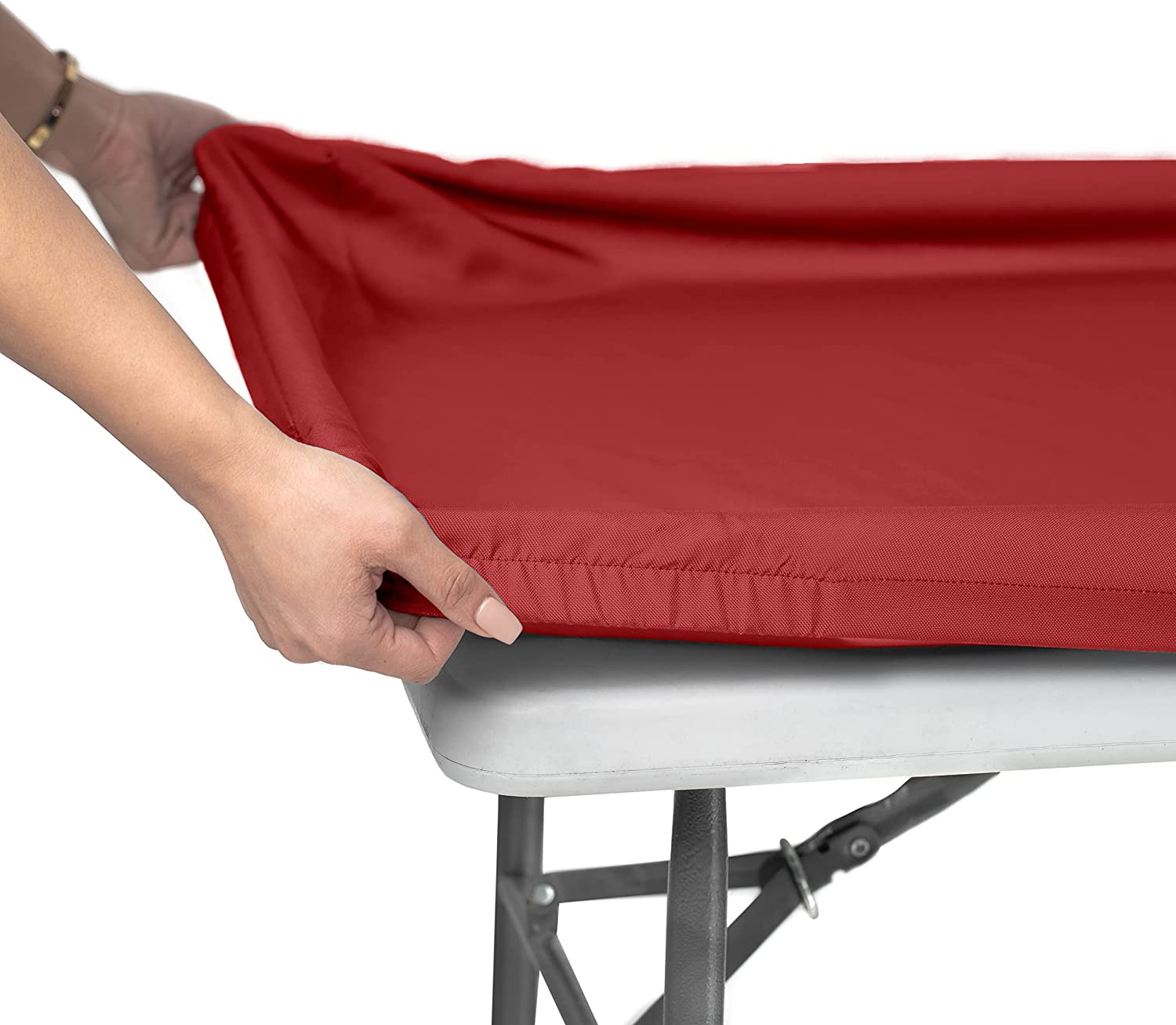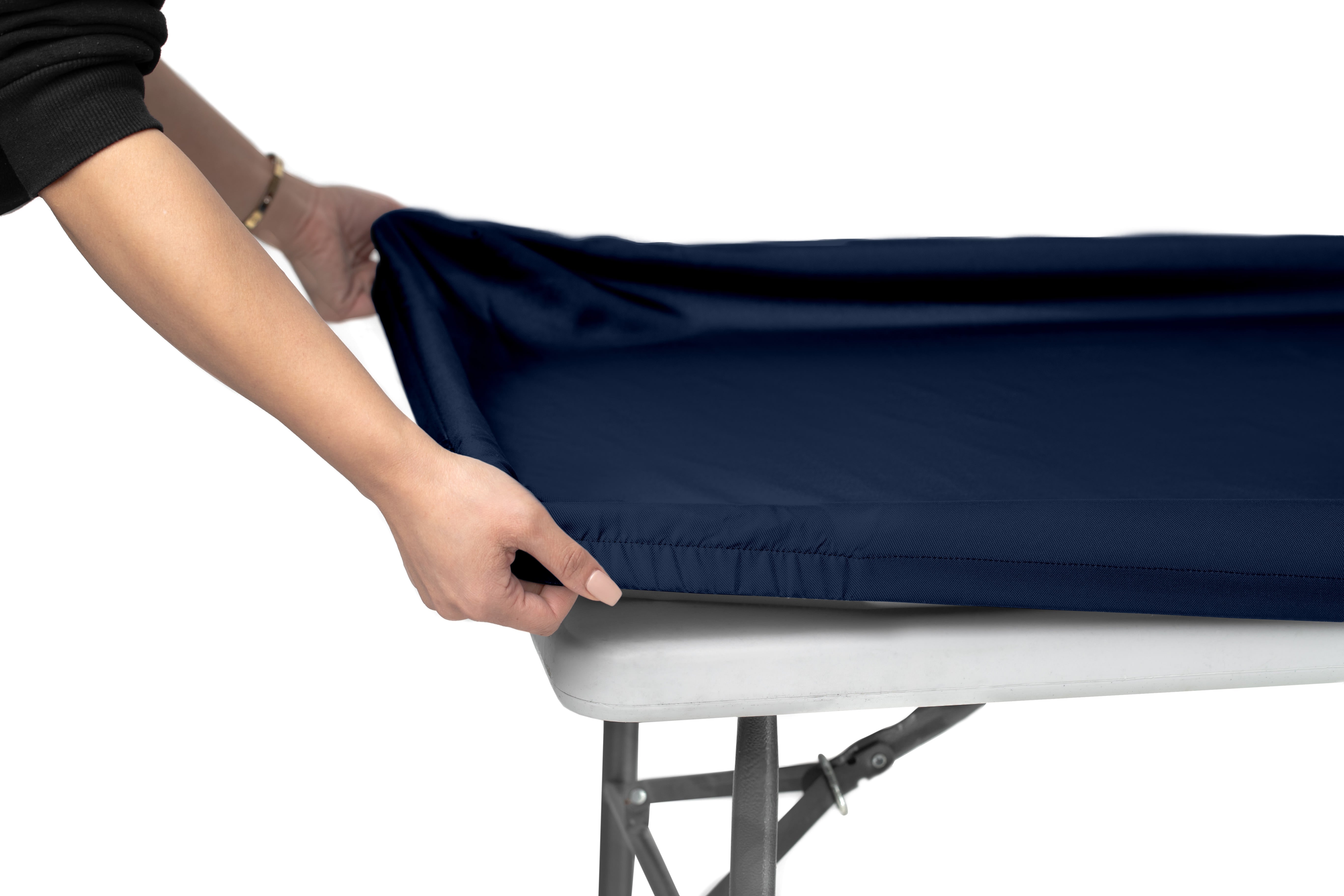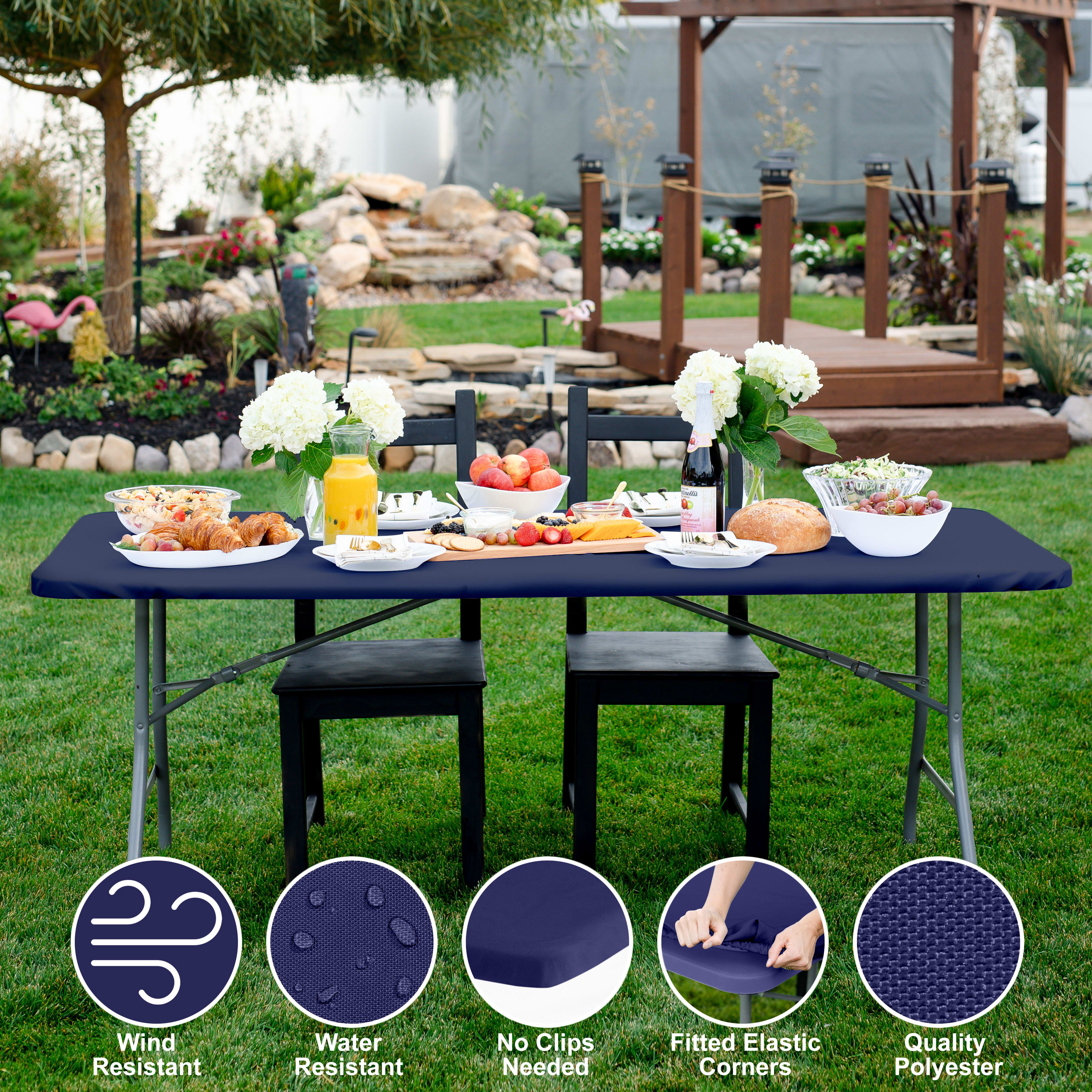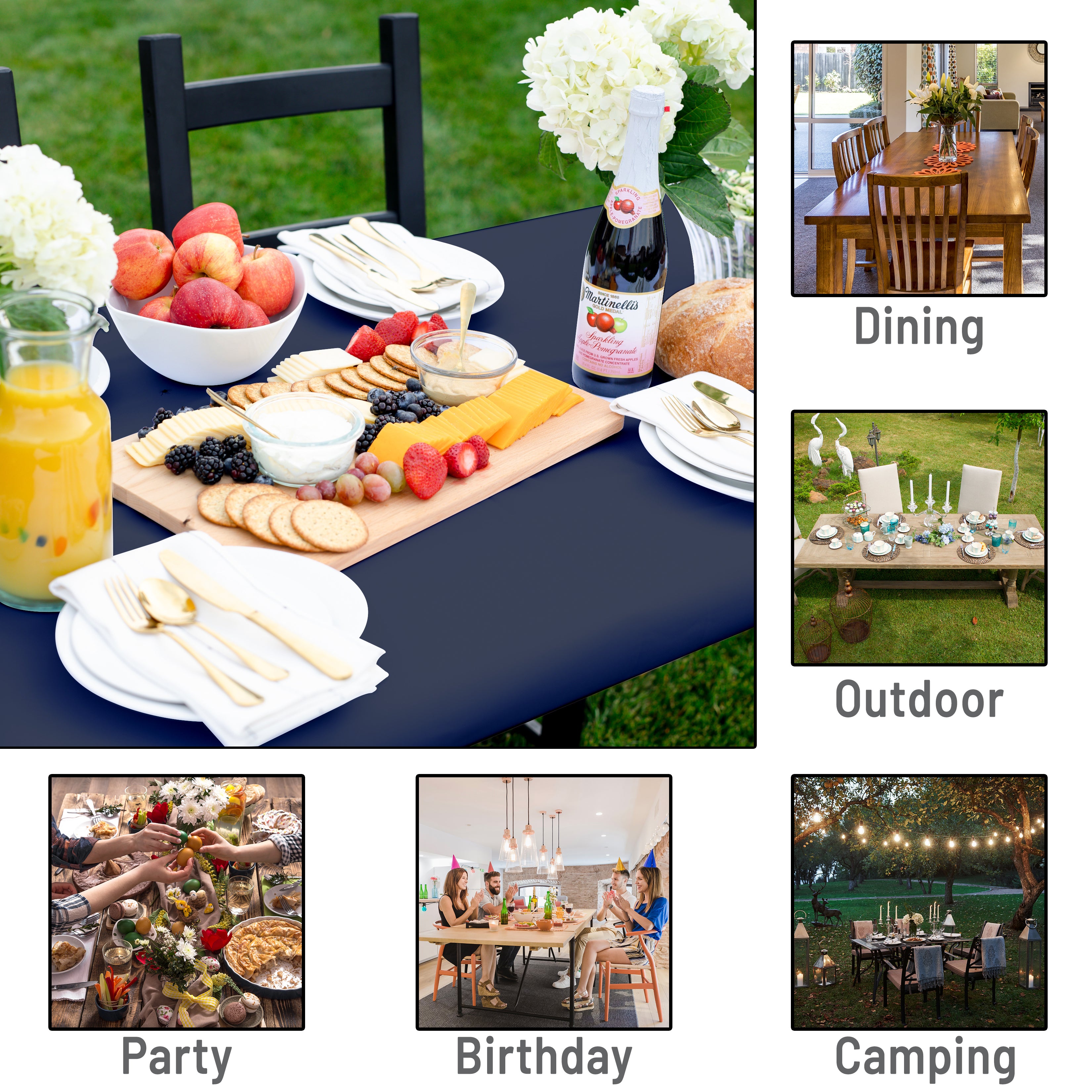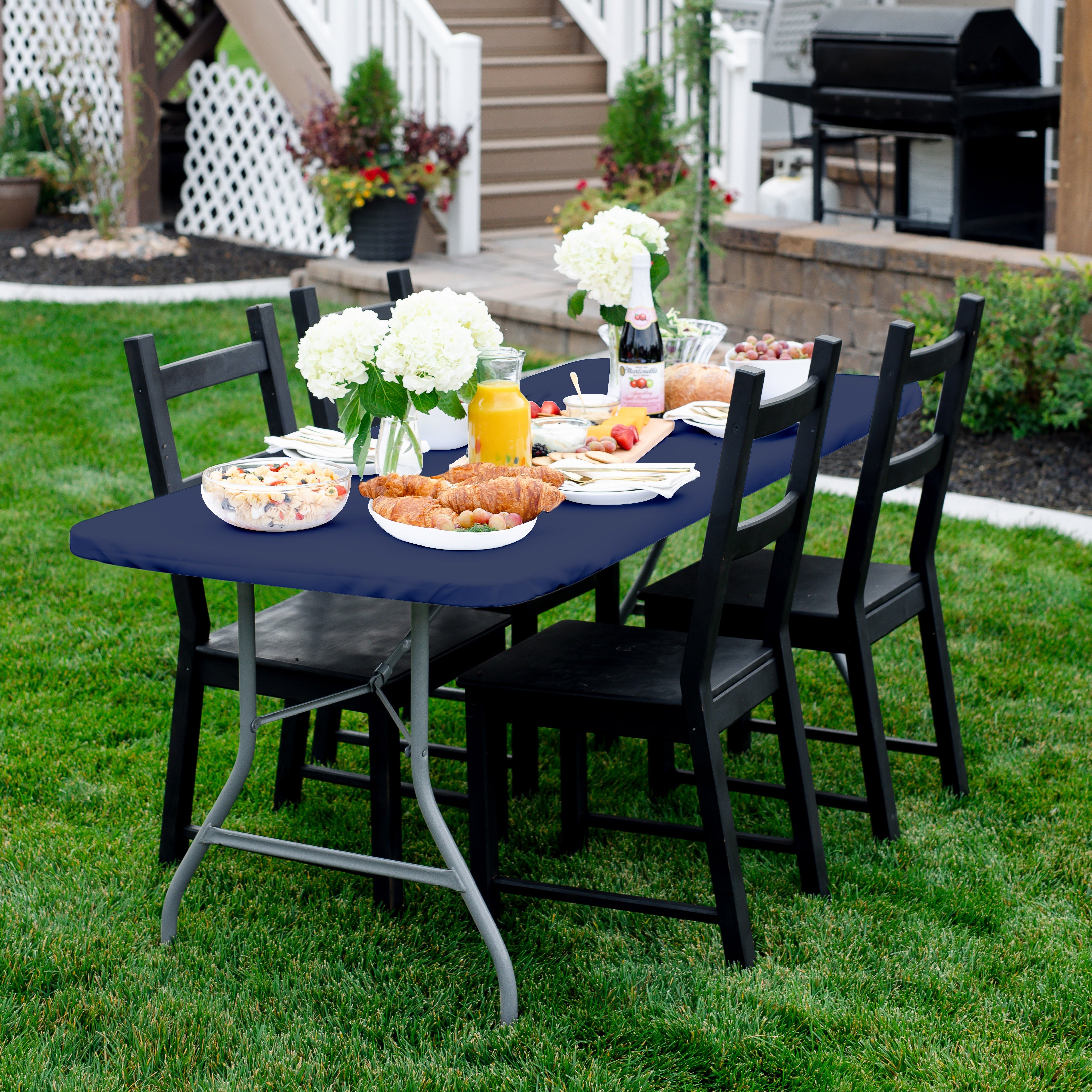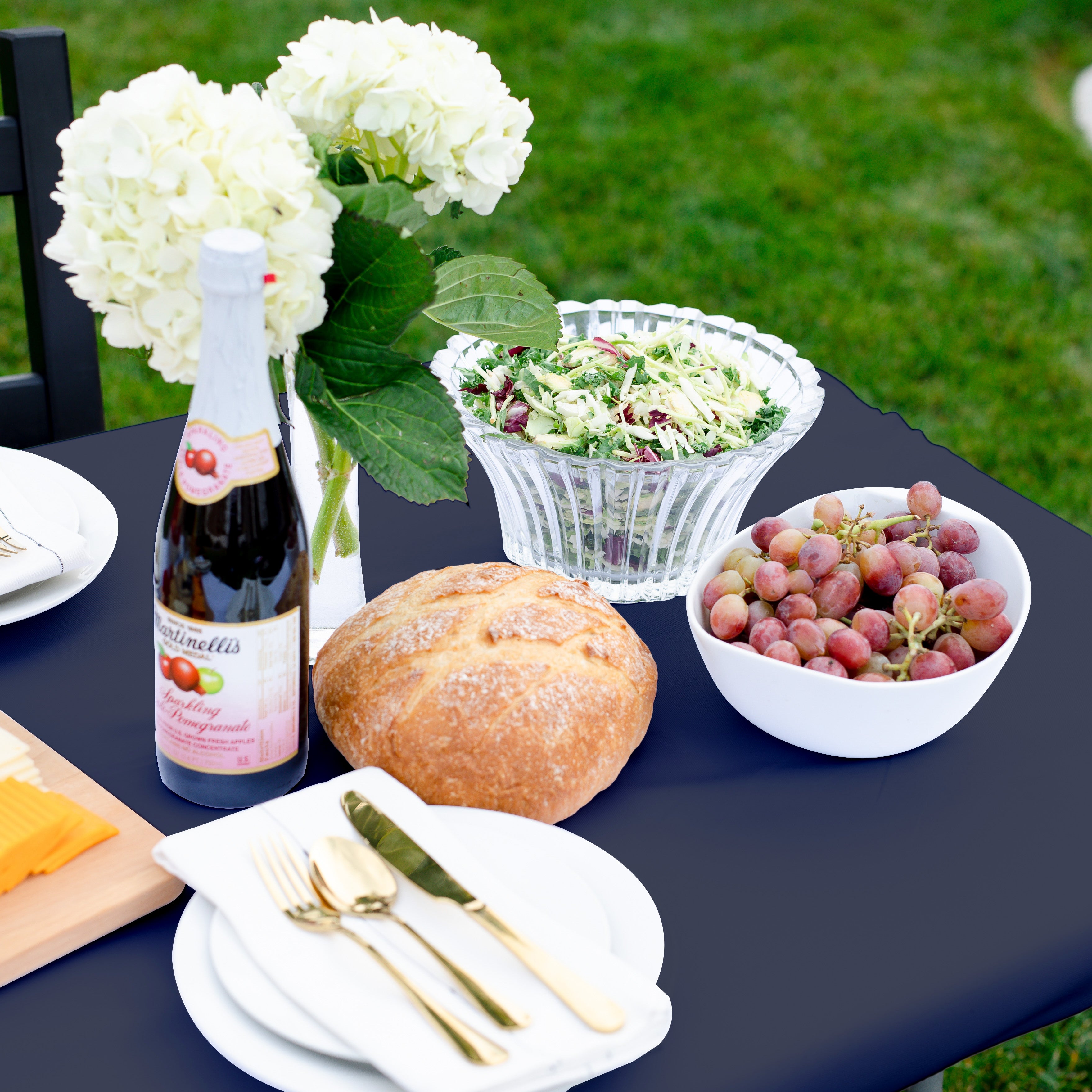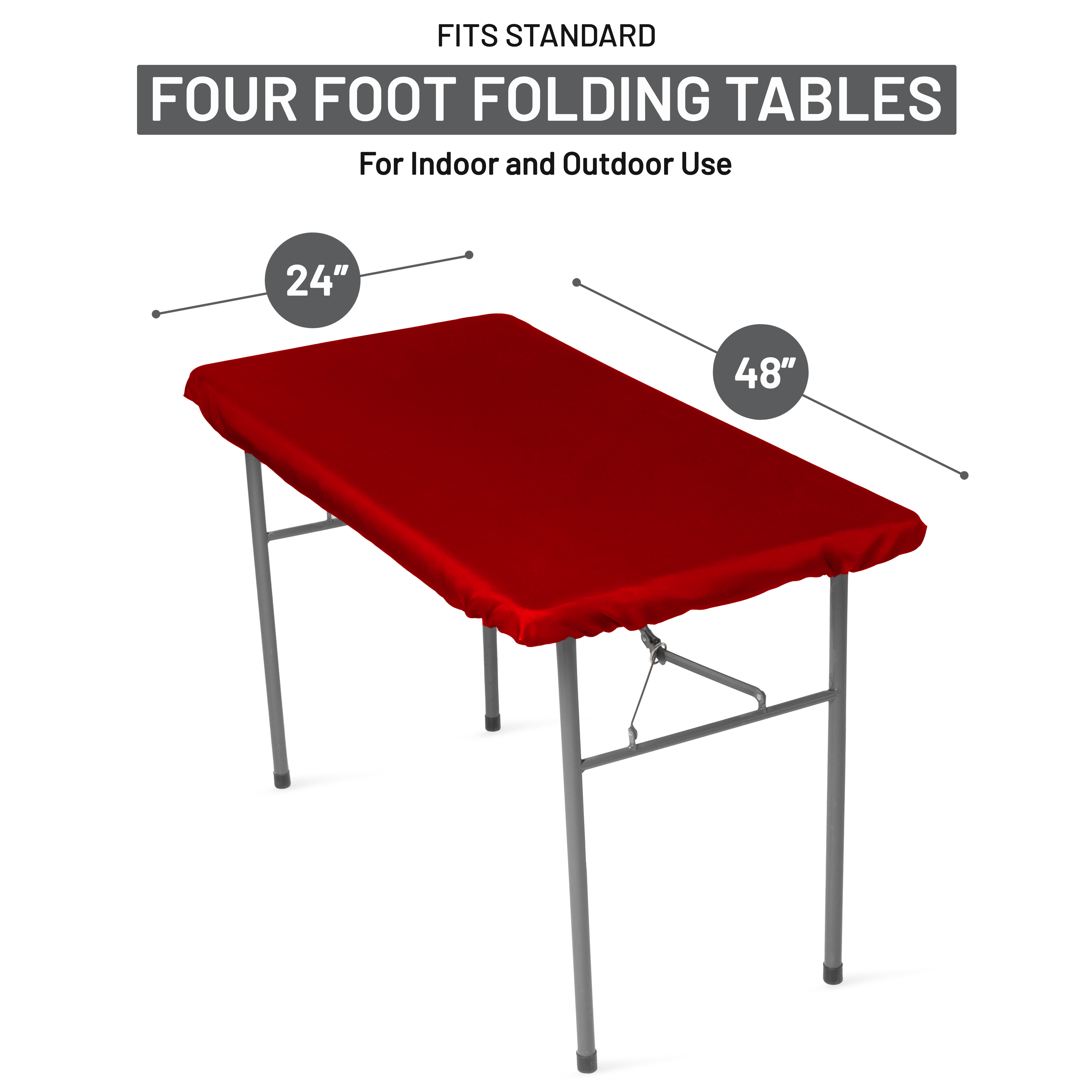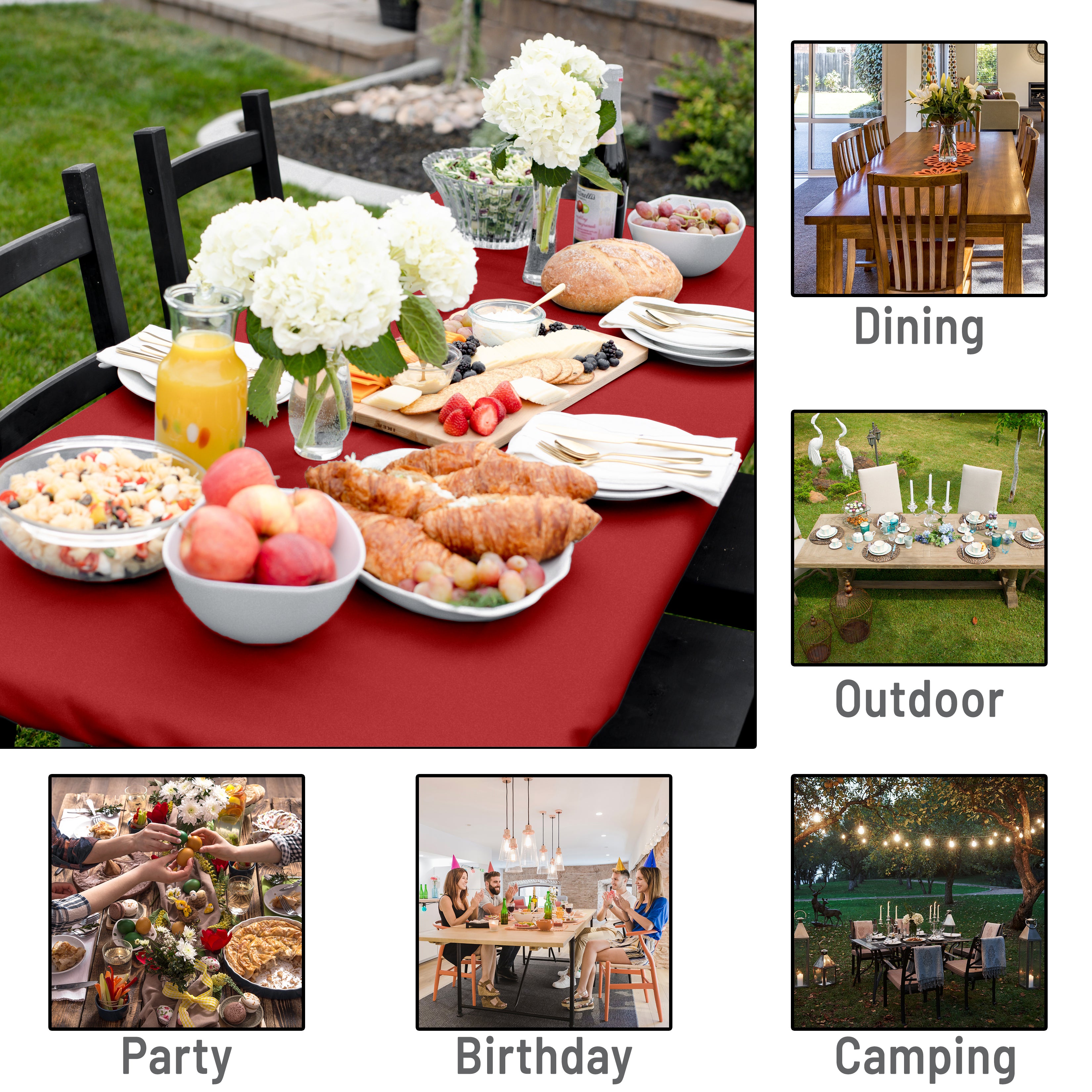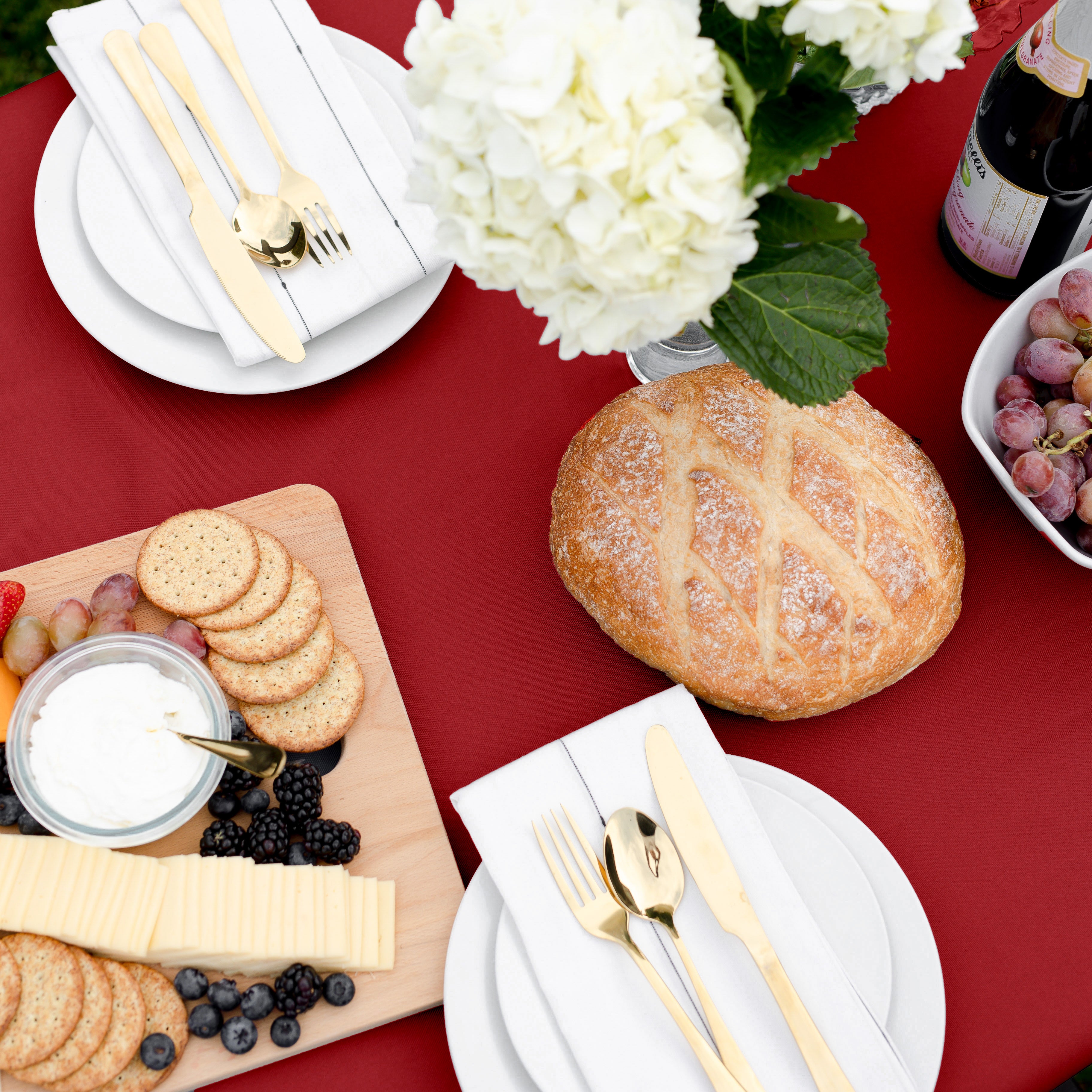 4FT Rectangle Fitted Tablecloth Covers, Fits Standard Sized Folding Tables
---
100% Polyester
You'll Use It More Often: This is no ordinary picnic table tablecloth. While regular vinyl tablecloths can have their patterns rub off, rip, and are hard to machine wash, this Polyester outdoor table cover holds its shape and color, and can be thrown in the machine as often as you choose!
A More Classy Kind Of Water Resistance: If you're trying to avoid the 'grubby' feeling that comes with vinyl coverings, you'll enjoy our 100% Polyester Tablecloth. Liquids bead on top, giving you time to wipe spills away, but without that greasy plastic/vinyl feel.
Fits Perfect: Forget about fiddly clips that fall off, or kids picking at tape; our easy-to-fit elastic table cover fits all tables 4ft long, 24" wide and up to 2.5" thick, so it looks tidy inside and works great outside. Even in a strong gust, this fitted picnic table cover lays flat!
Easier To Clean: Do you need a camping tablecloth for a picnic table or a tablecloth for a potentially messy kid's party? This outdoor table cloth is polyester; it's easy to machine wash, soak or hose down -- and air dries much faster than vinyl. And when you're camping, fast drying supplies are essential.
Available in a Variety of Colors: White and Black Checkered - White and Red Gingham Style - White and Silver Pattern - Plain White or Grey Rectangular Tablecloth. Choose the picnic tablecloth that matches your occasion (… without worrying the pattern will transfer to your guests!) Available now, from Shamrock Home.