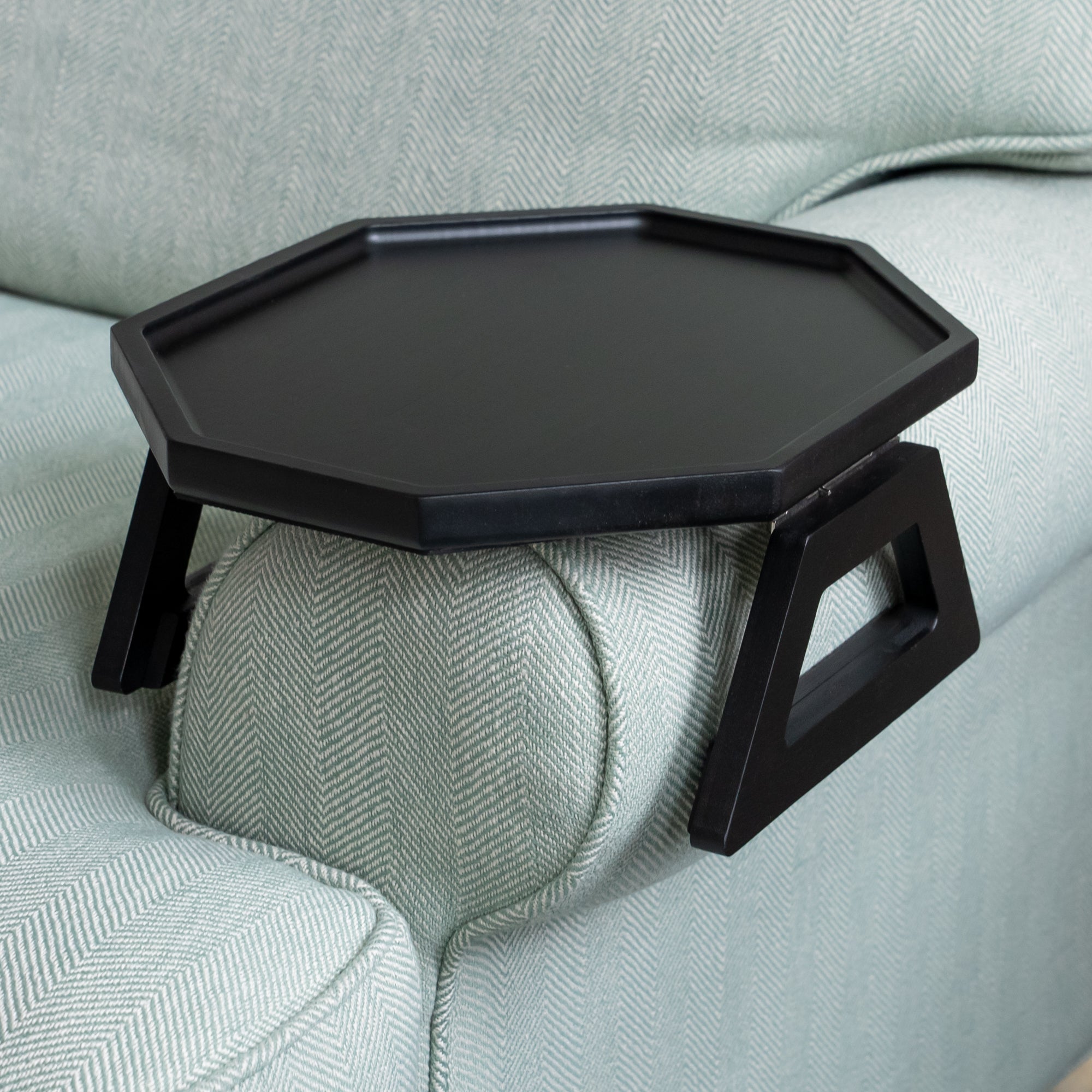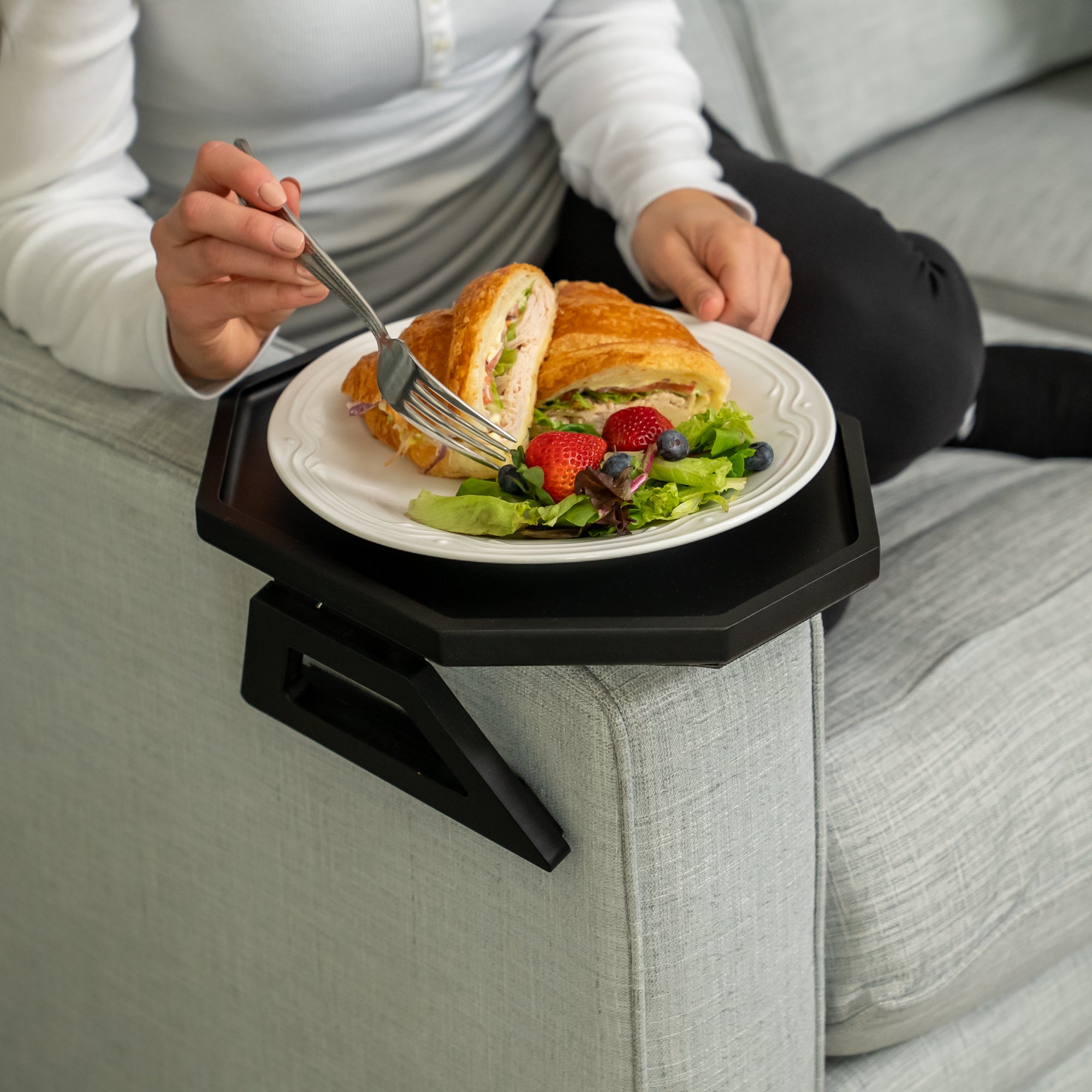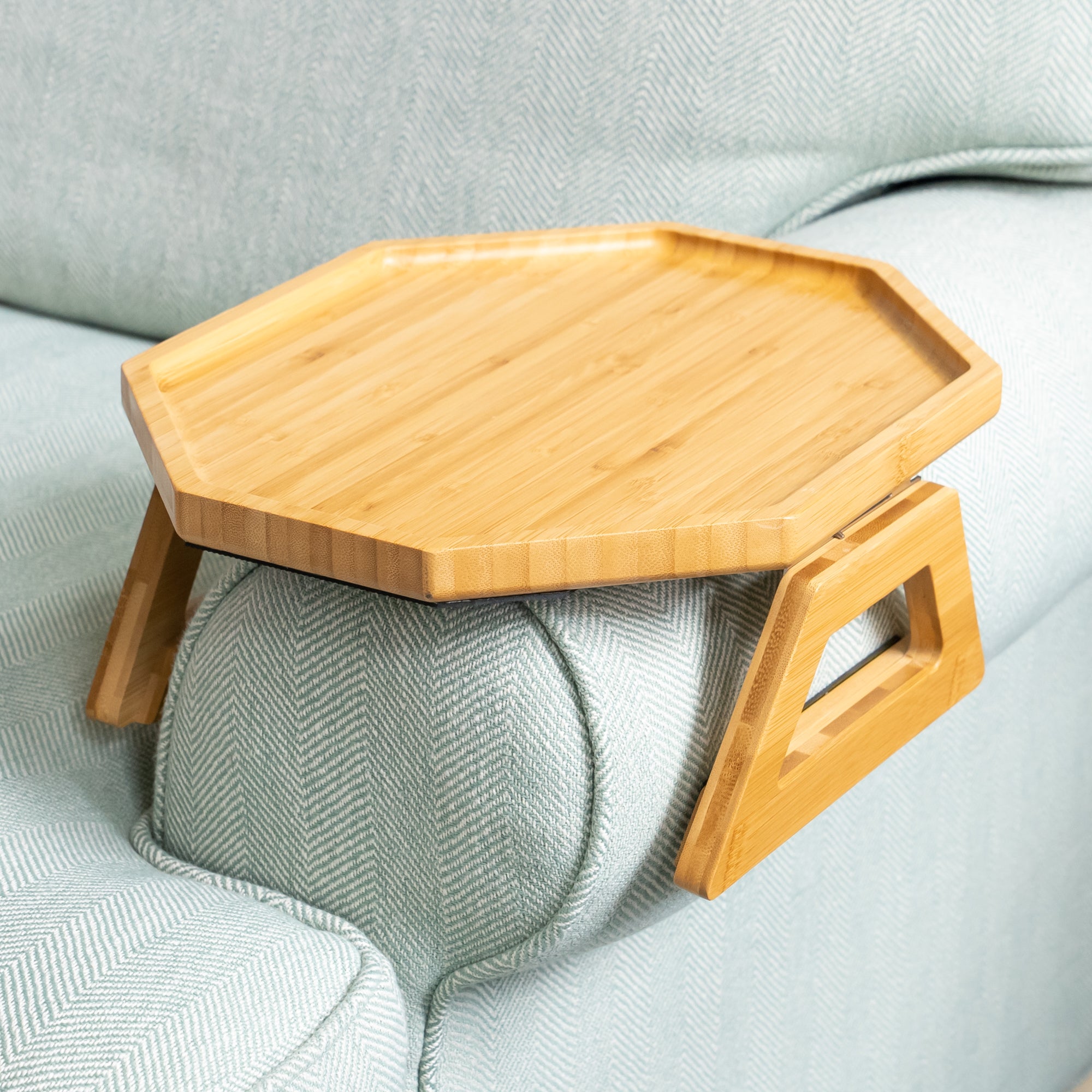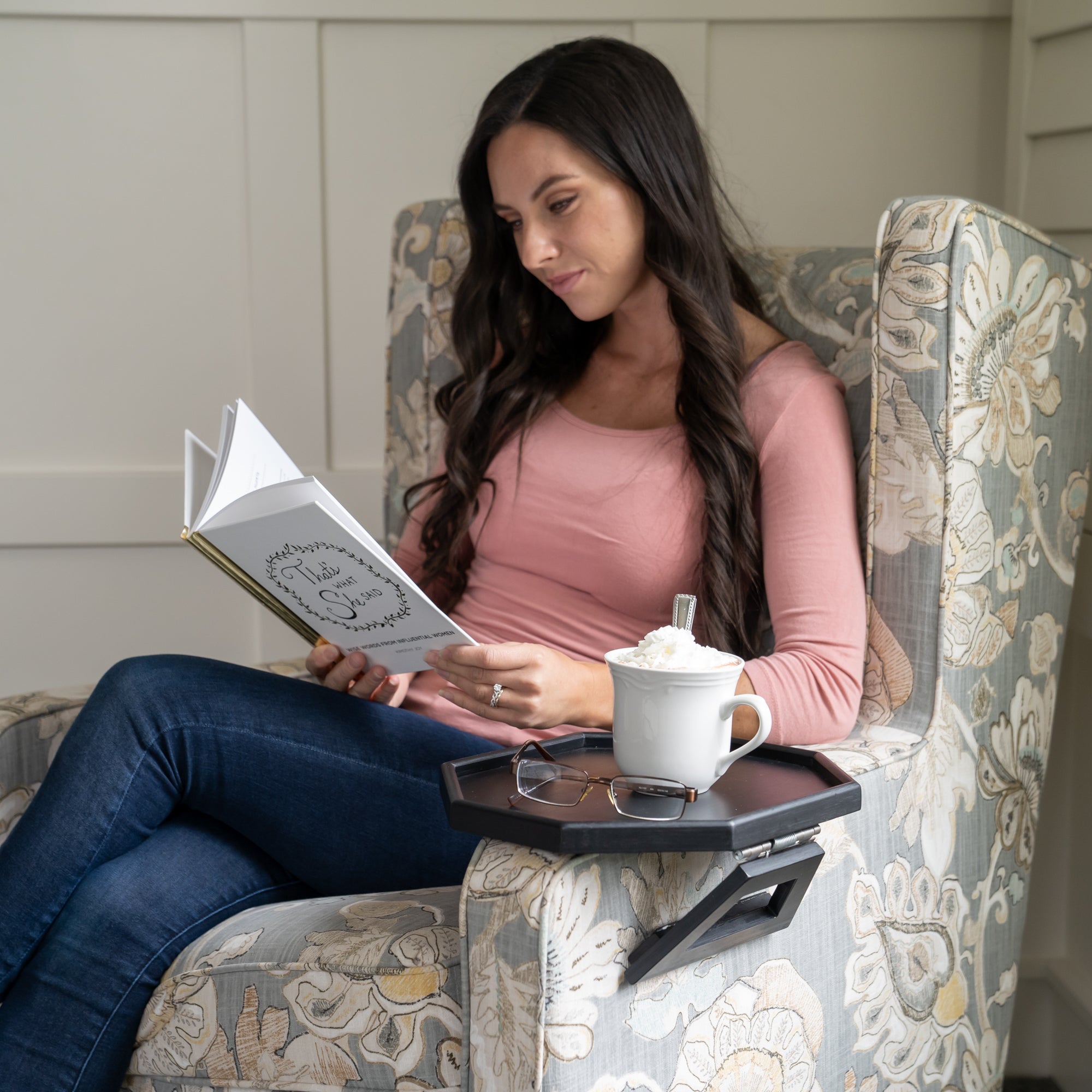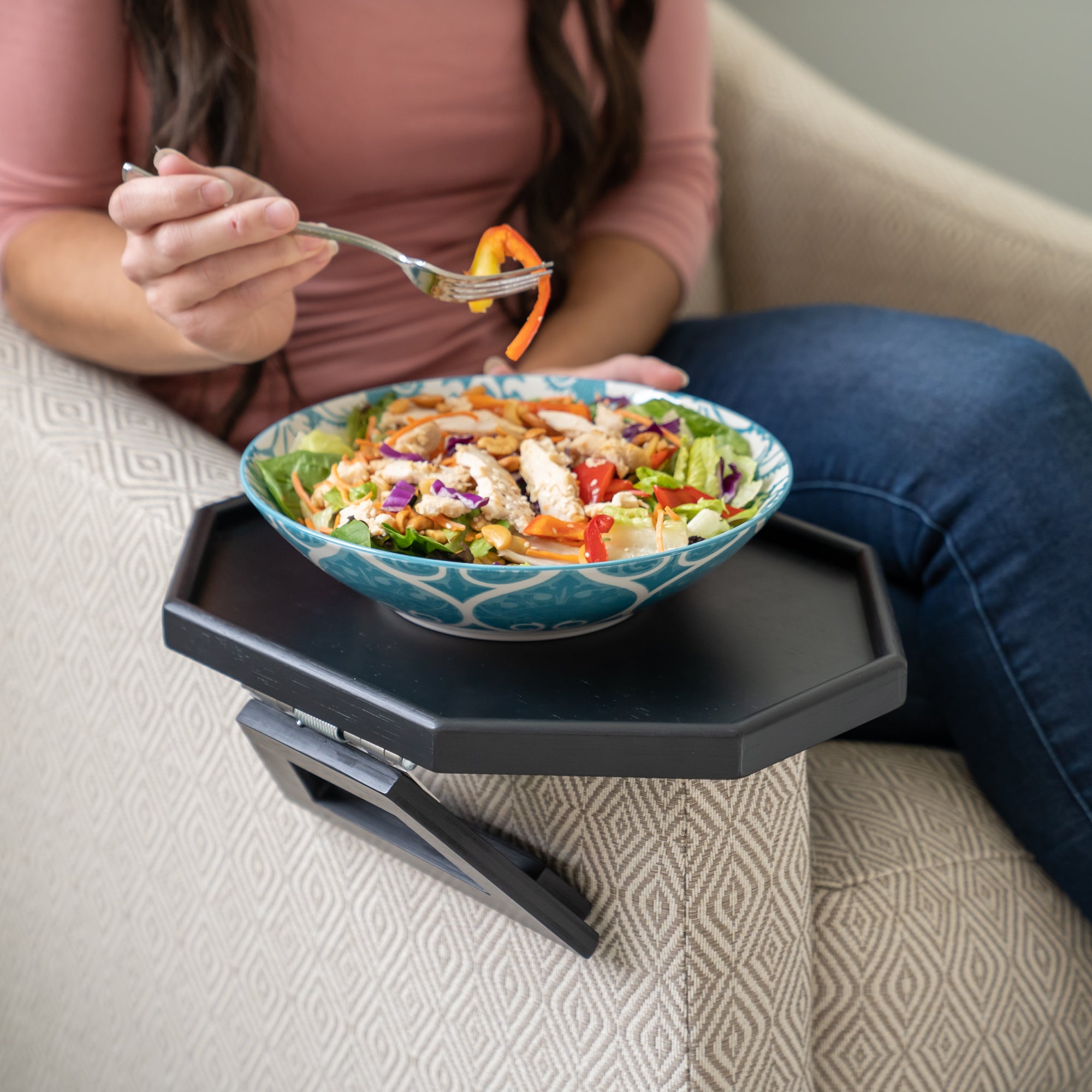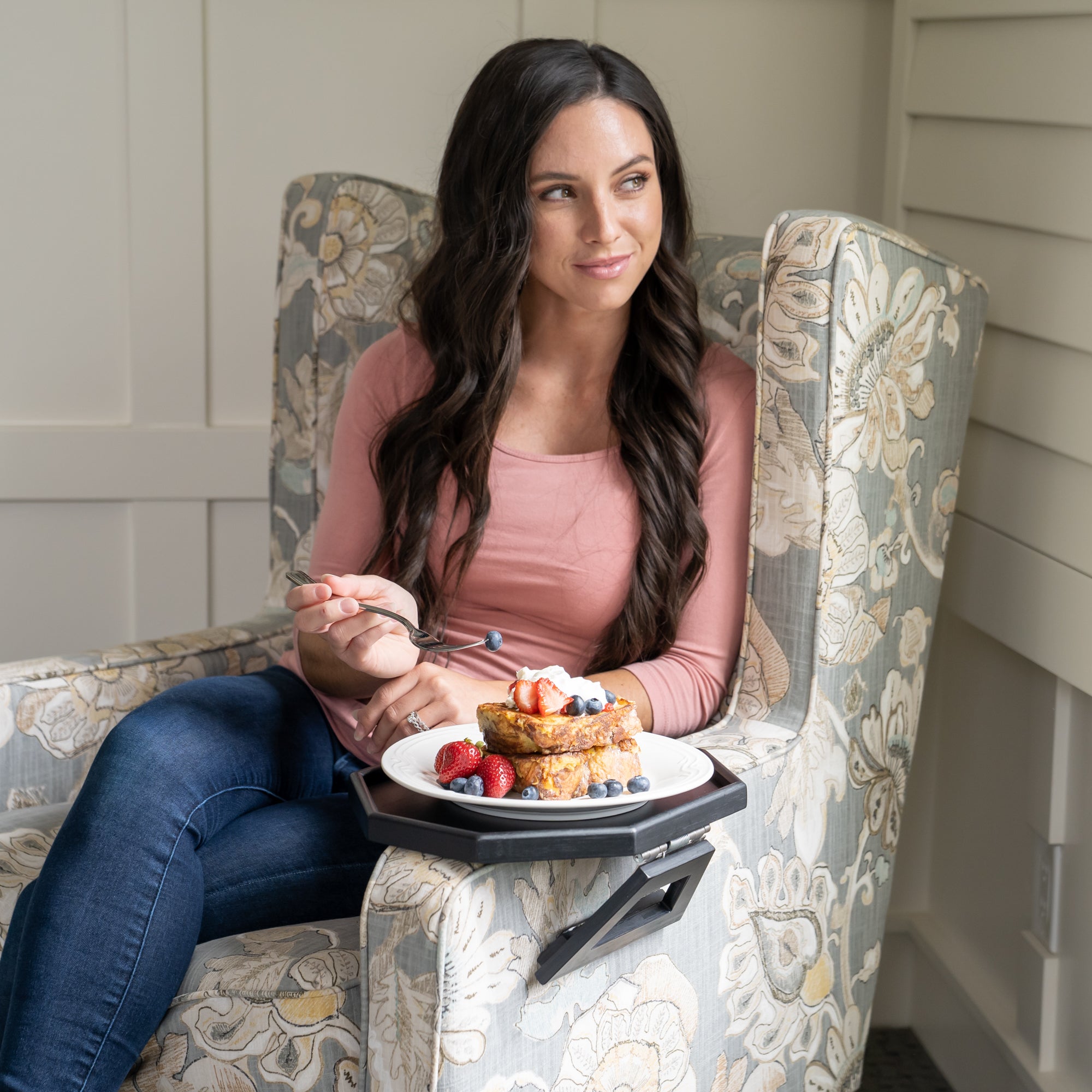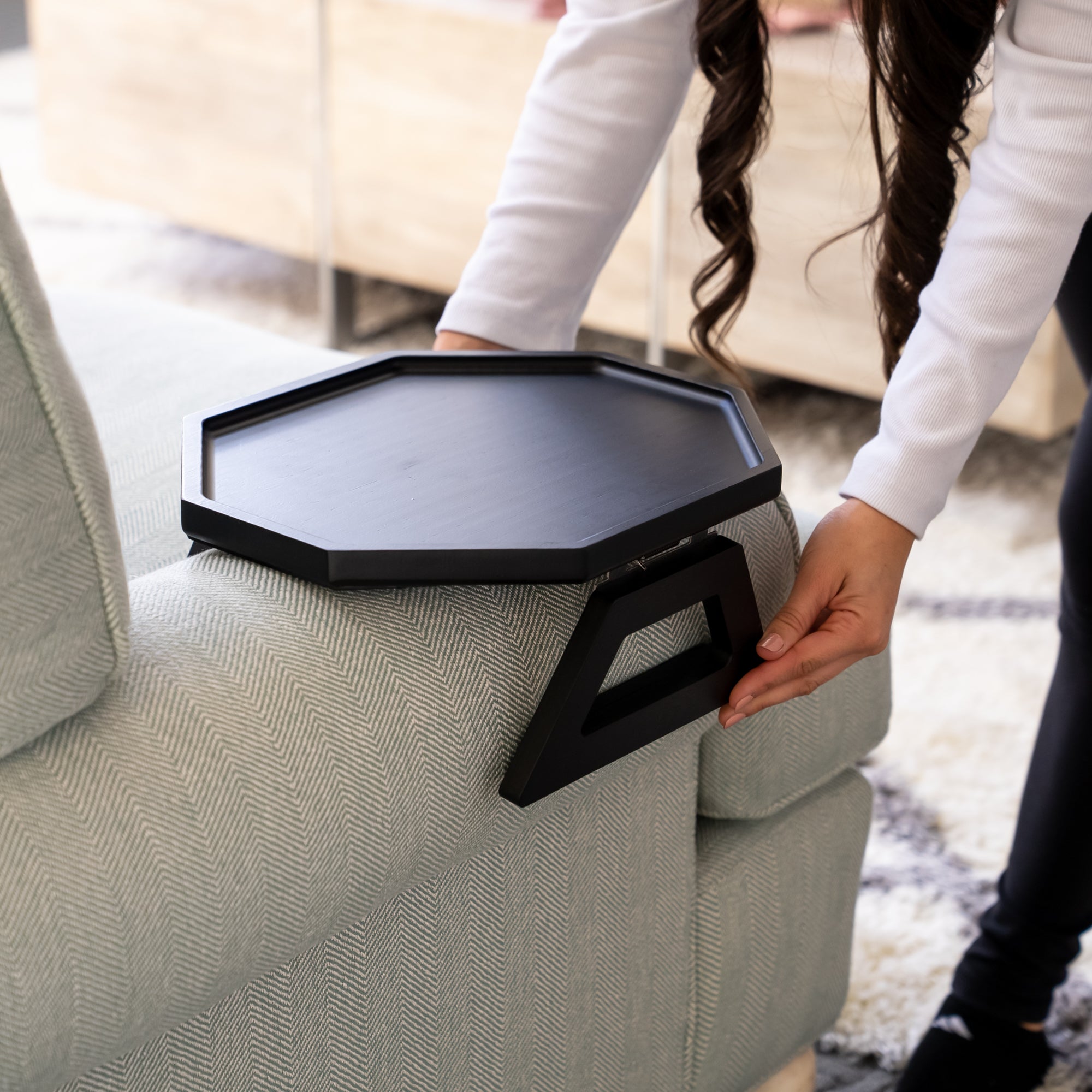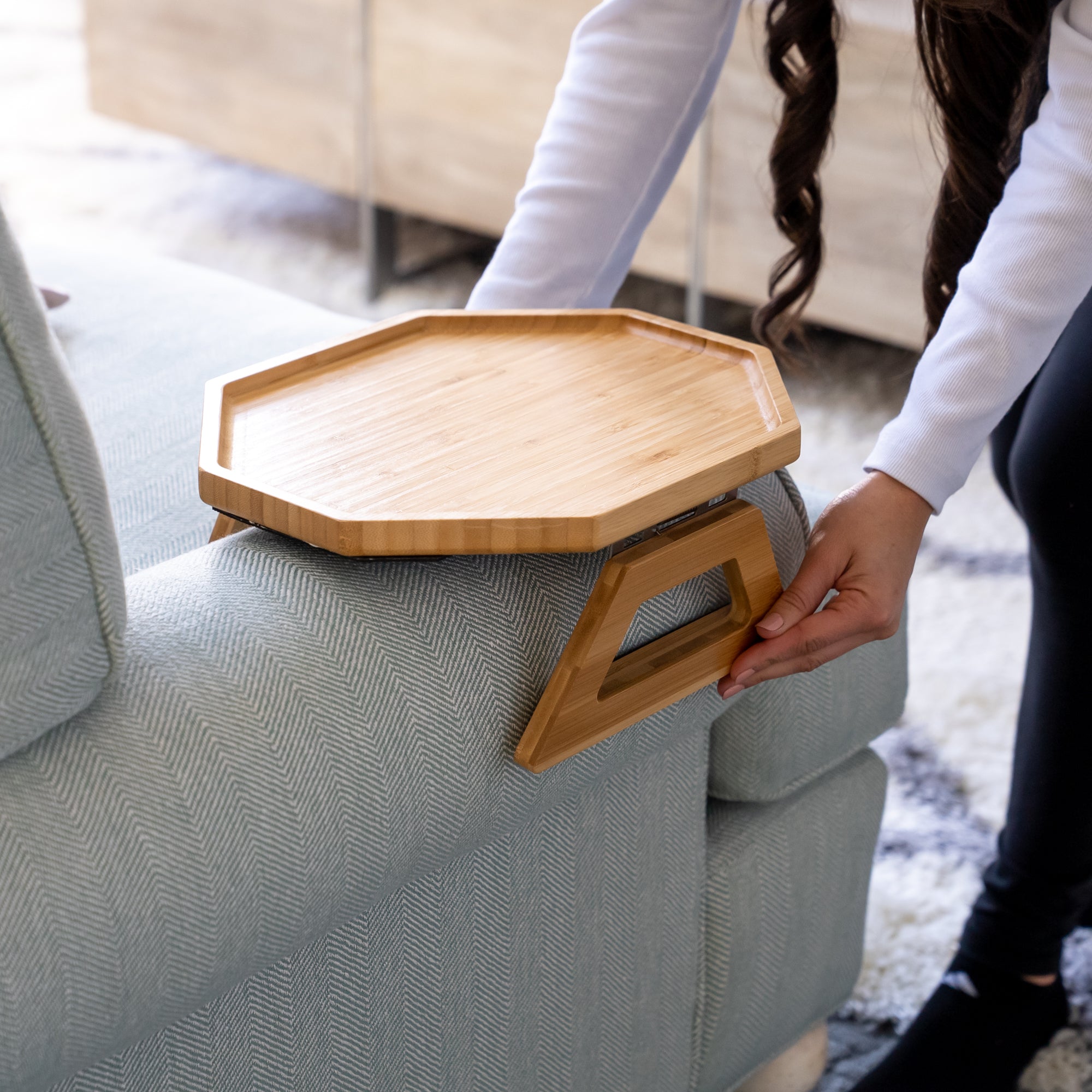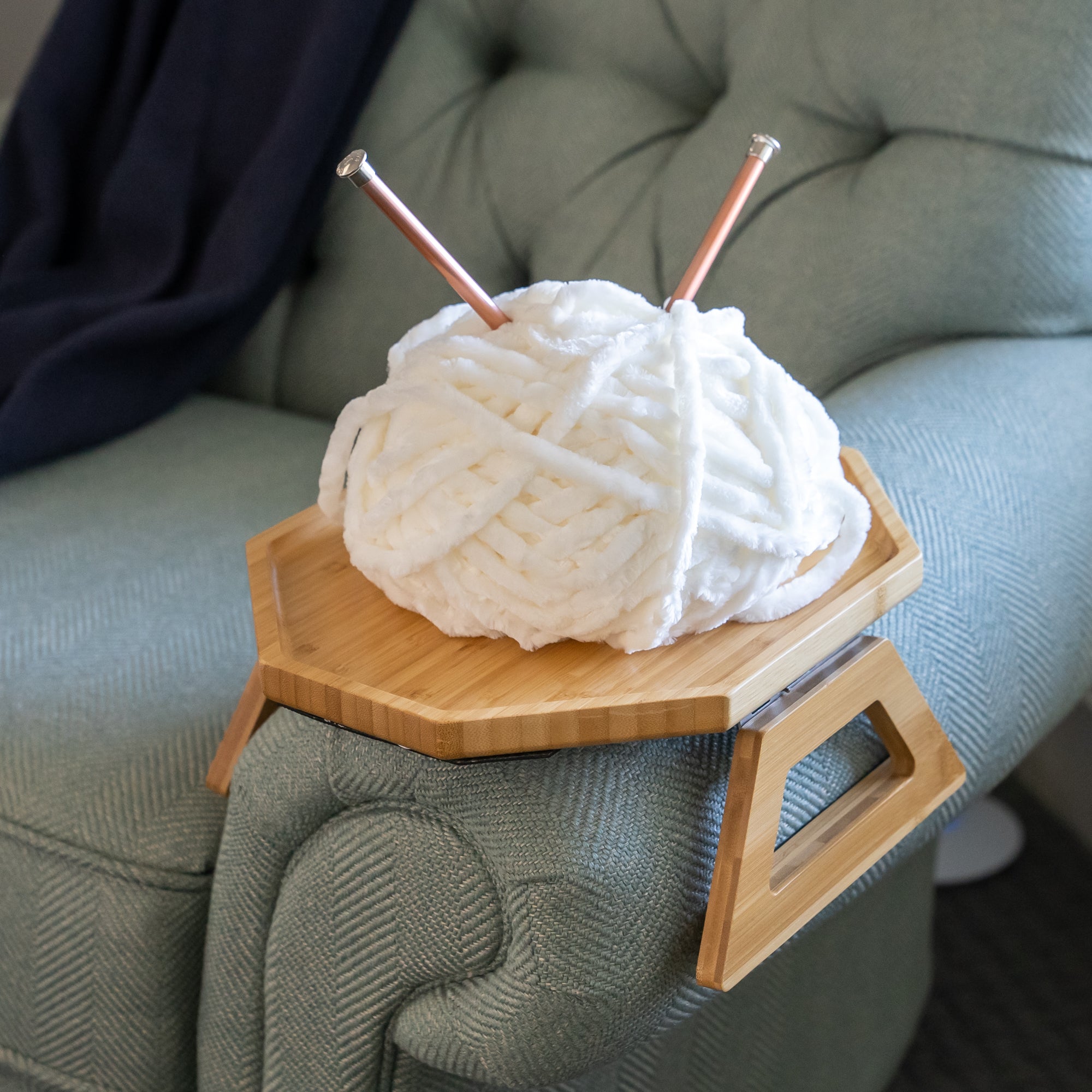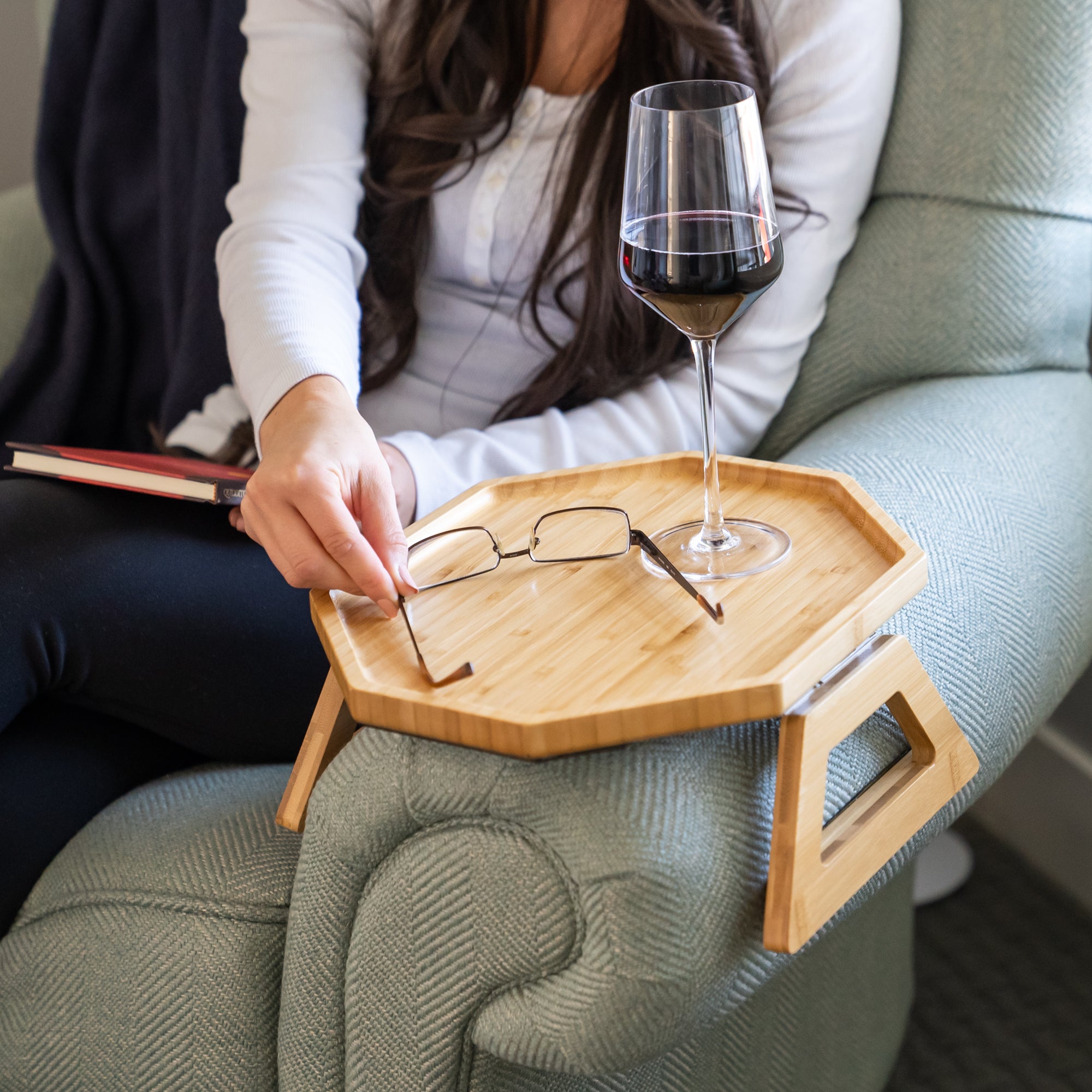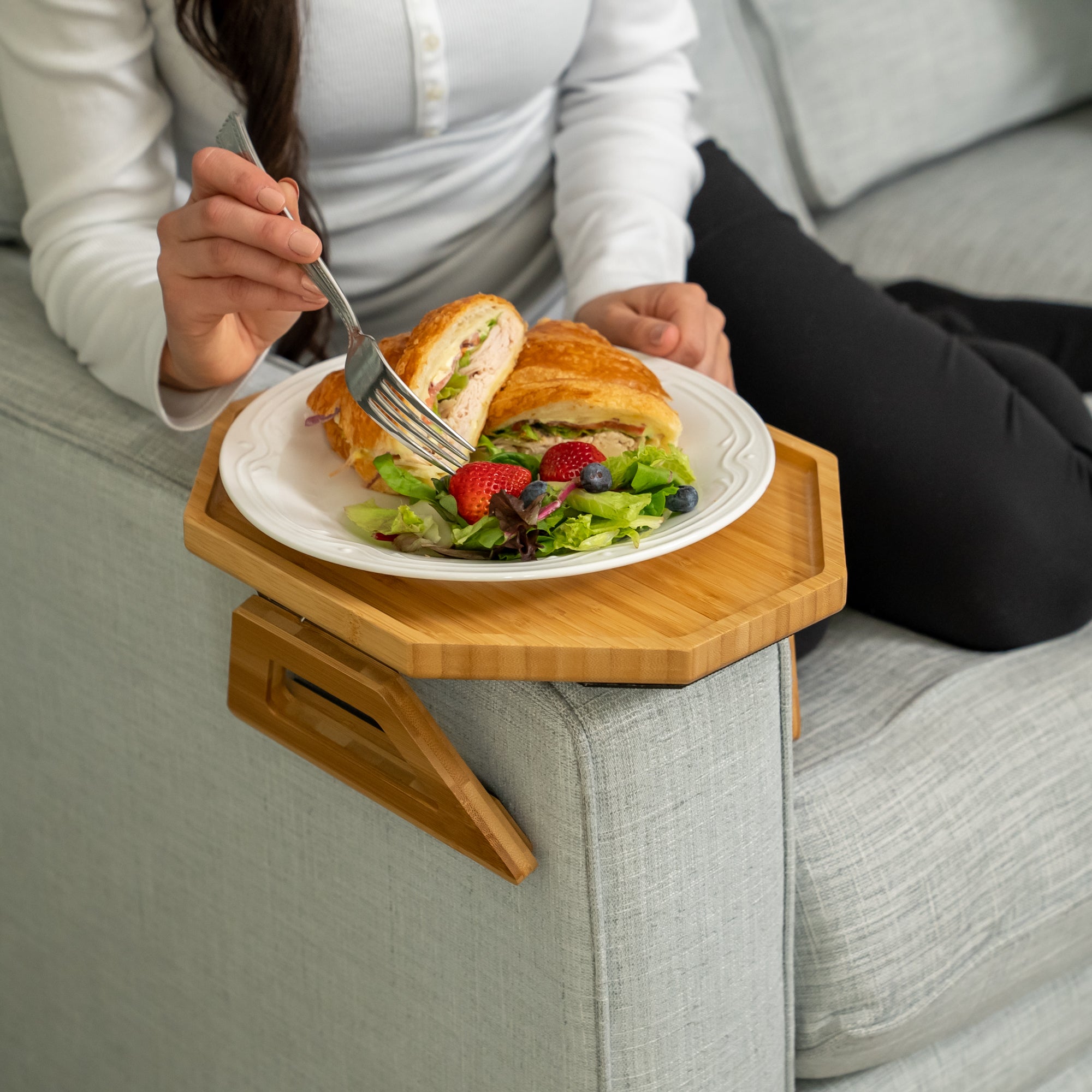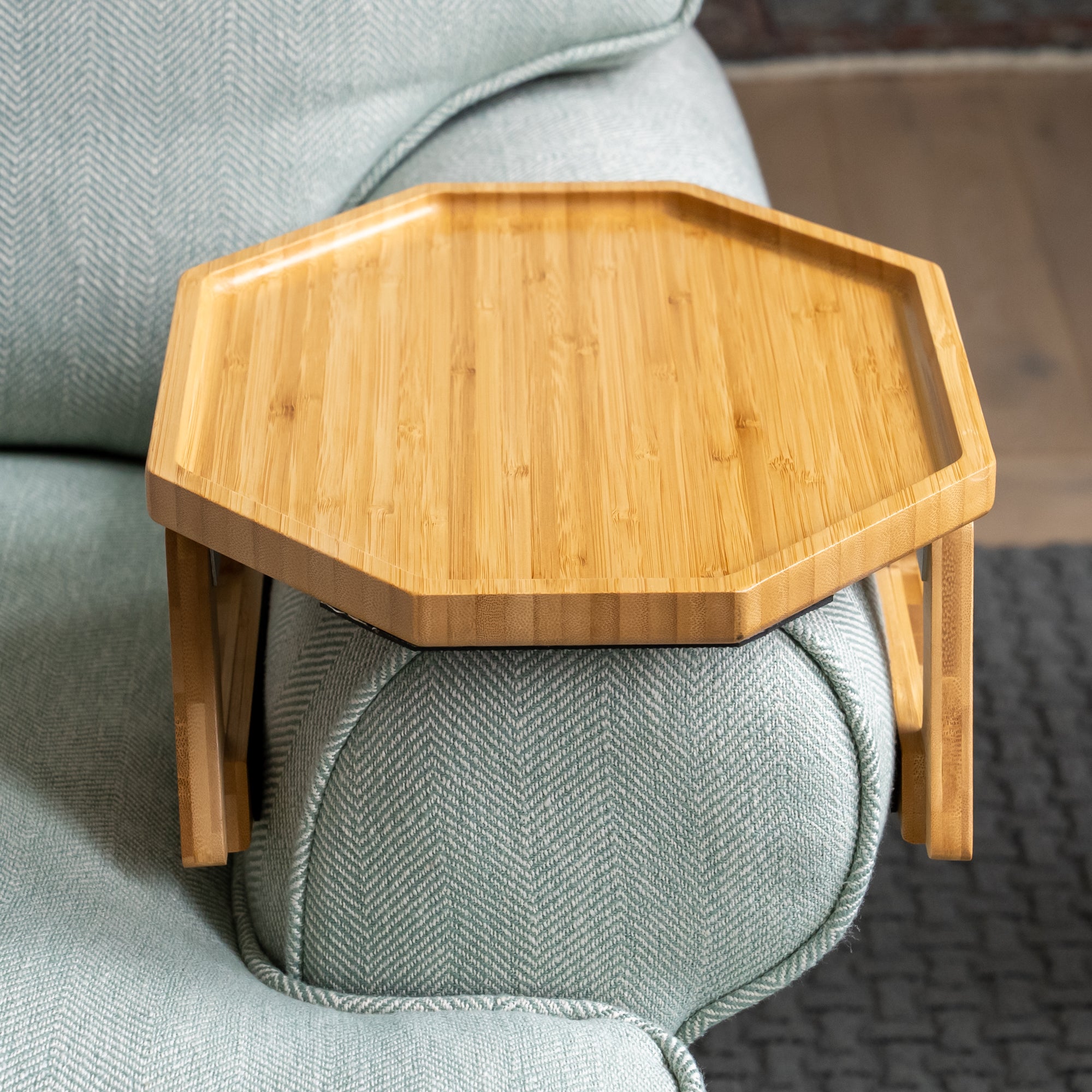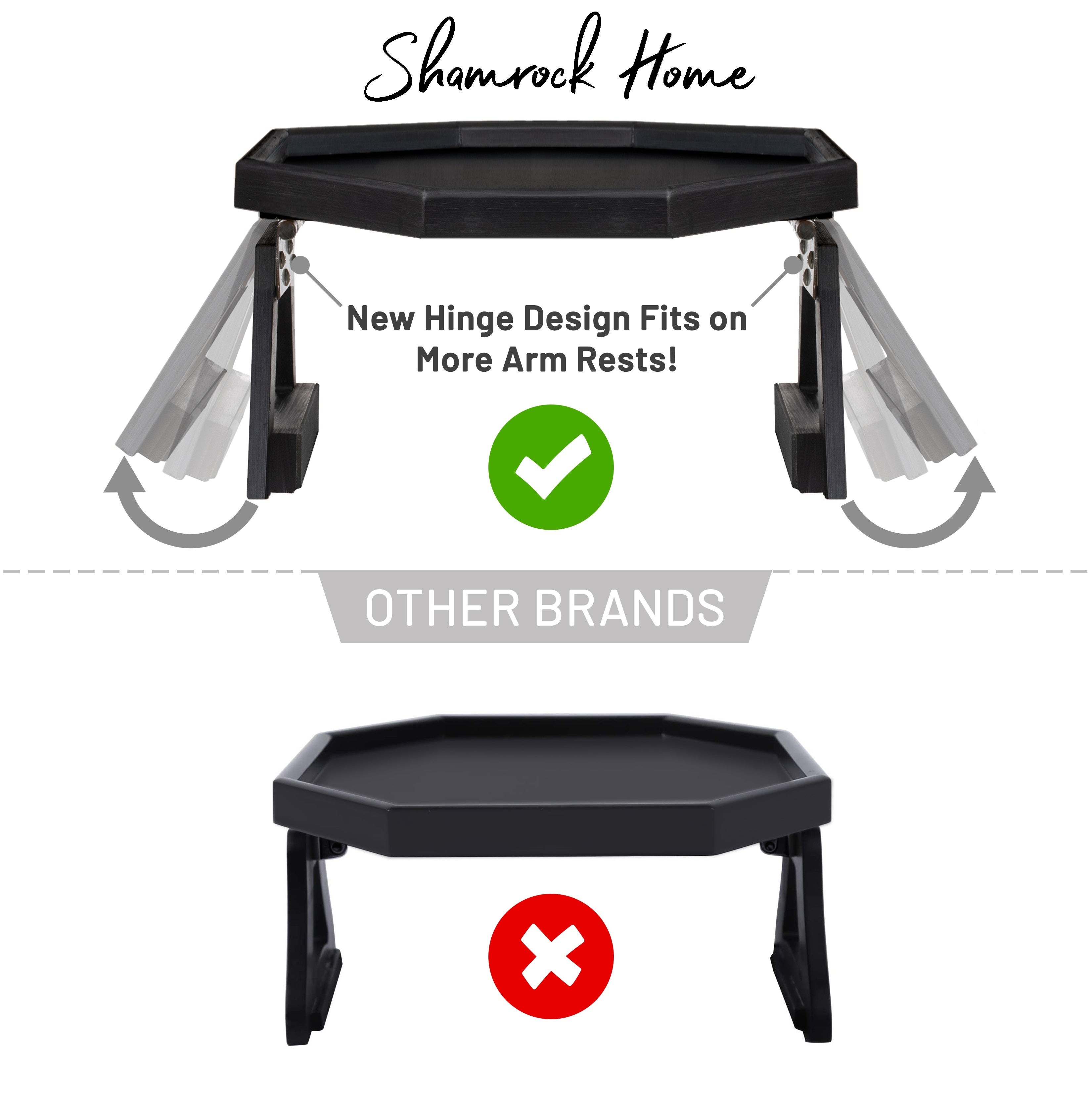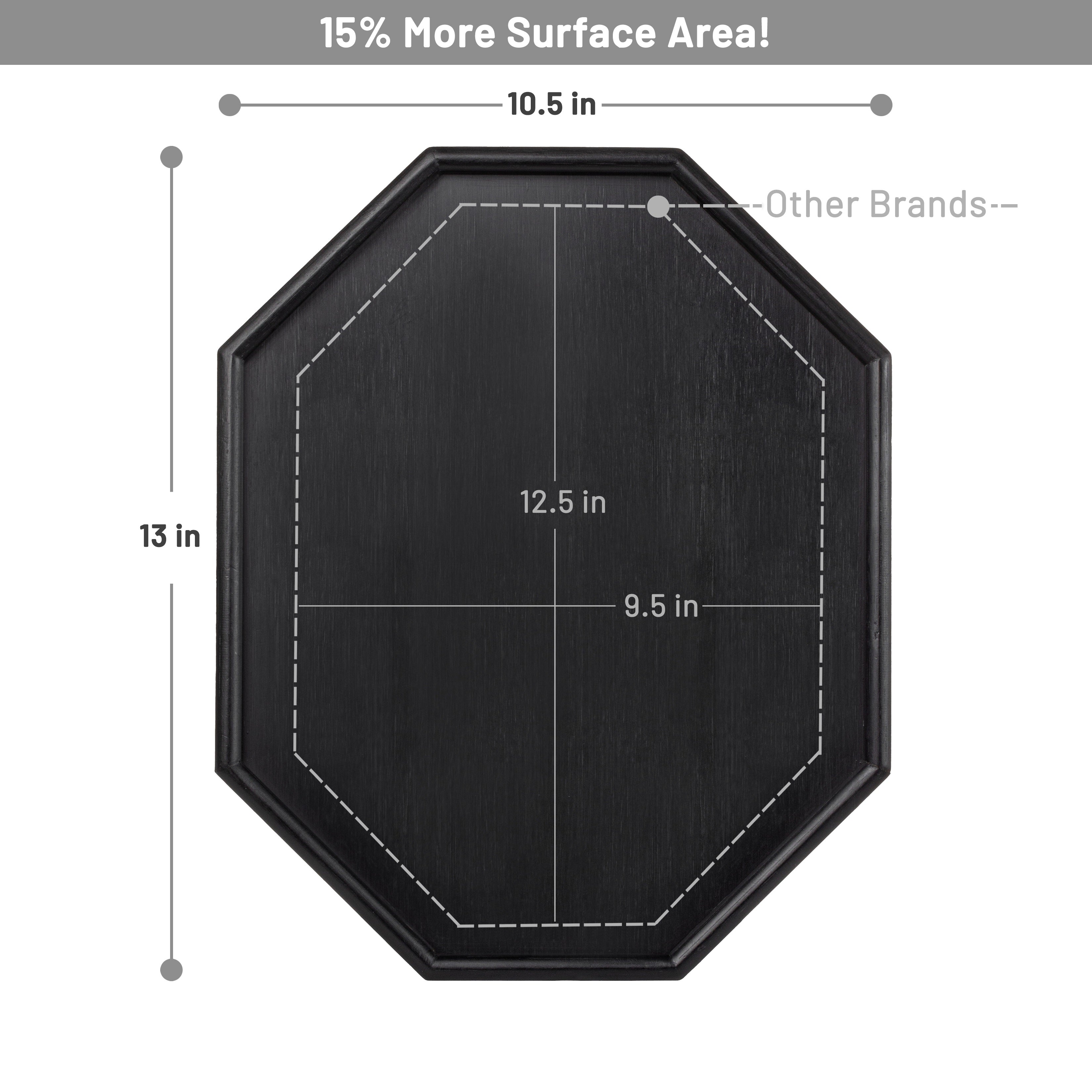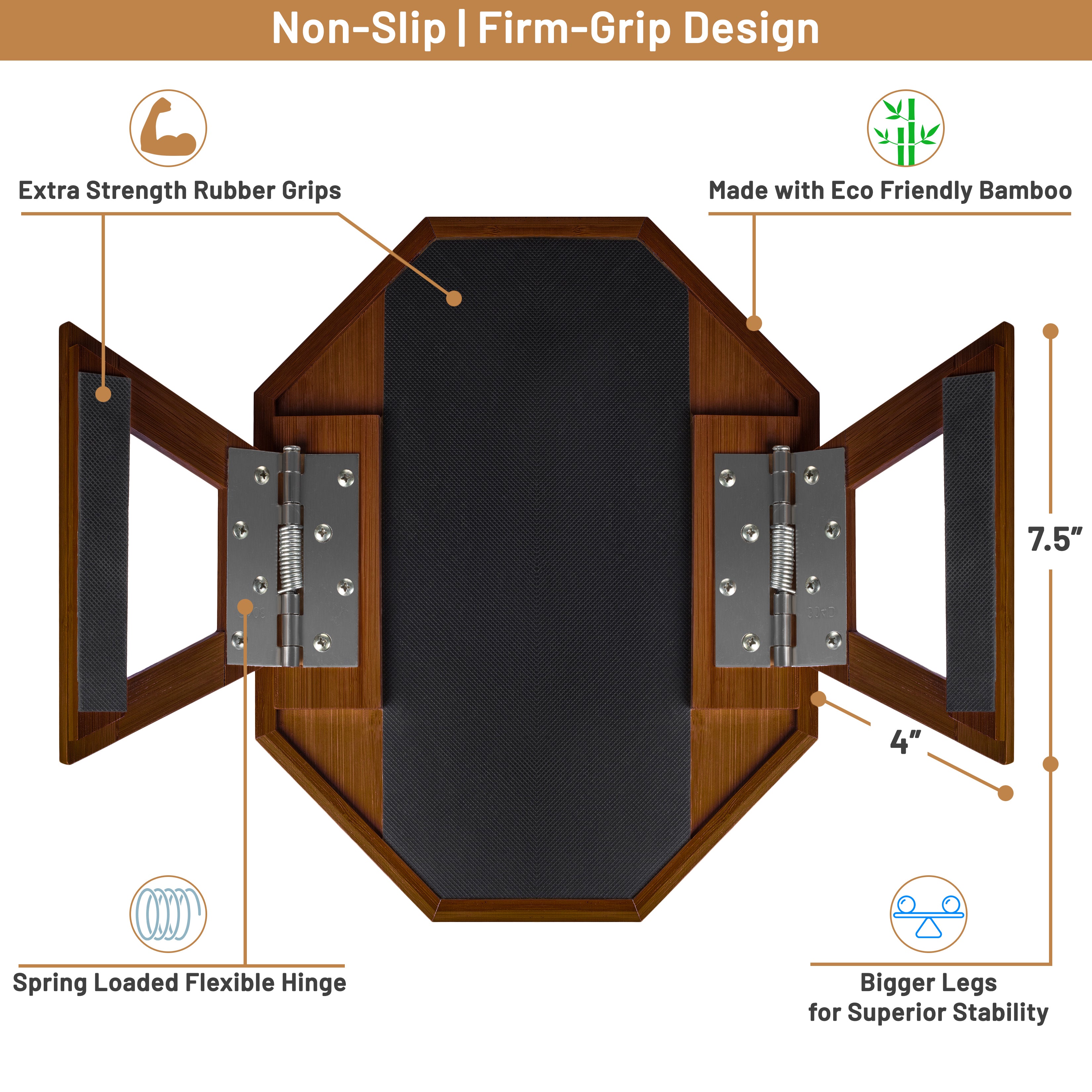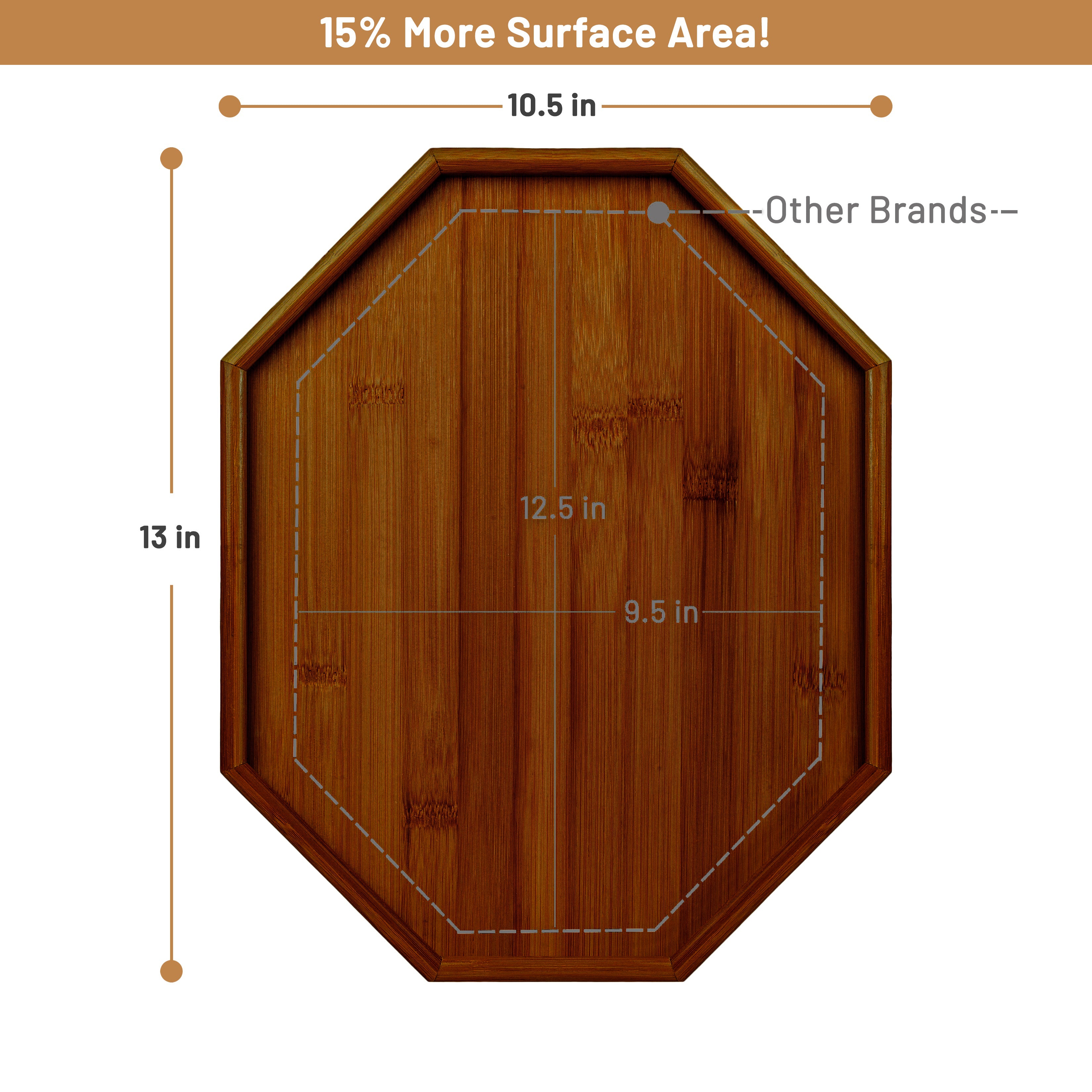 Couch Arm Table - Octagon - Bamboo - Regular Size - 13x10.5" Inch
---
The Most Stable Wide Arm Table: With longer legs, friction-generating rubber grips, and wide-profile hinge, The Shamrock Home Couch Table isn't just more stable, but it also covers the most arms!
For All Sized Couches: The first thing you notice about this foldable table, is the heft of the hinge and clamp of the spring. It creates a 14" wide grip for the arms of medium to wide arms (3.5" Flat Arms all the way to 14" Round Arms!) Try this Durable 100% Bamboo Snack Table and see!
Gripping, Not Slipping: Our friction-generating rubber grips do exactly that! They stop your tray table from rolling around so you can sit your drink next to the remote without worry. Combined with the longer 4x8" Legs they create an even larger gripping surface than similar tv tray tables.
When You're Short On Space: Not only does this small table (13.8 x 9.8") take up less space than regular tv trays for eating, but it also folds into itself – a compact 2" high – to store under the couch when not in use. And while you shouldn't lean on it, you can enjoy a regular sized dinner plate on it!
Trial It, No Risk: We know it's hard figuring out if this small foldable table is small enough, or big enough for your sofa arm. So you got to try this couch tray and see because if it doesn't save space or keep things handy and secure on any sized chair, you can return it within 30-Days for a refund.